California health insurance - Individual Family - Apply - 15 Day Effective Date
New 15 Day Effective Date Rule for Individual California Health Insurance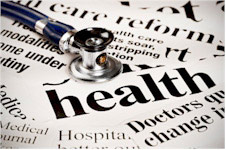 The law of unintended consequences is alive and well in the California individual health insurance market.
One results from recent Health Reform mandates is a change in what effective dates are allowed by the major California carriers.
This can have a big impact on when you should start the application process and how to address current or prior coverage.
We'll also look at why the effective rule changed.
First things first...what is the new rule regarding what effective date you're able to choose?
You can always run your quote here:

---
The New 15 Day Rule
The hard rule is this...
the earliest effective date you can choose is 15 days following final submittal of the online application or signature and receipt of a hard copy.
This 15 days out is the earliest you're able to request but of course we can choose an effective date later (up to 45 days for most carriers).
This new rule applies to permanent or standard health plans on the individual and family California market.
It does not apply to short term health plans which might allow an effective date the next day following online app submittal or hard copy receipt.
This new 15 day change is important primarily because many people start the process later.
If a person loses other coverage, they be able to get the next 1st of the month effective date as long as they enroll prior to that 1st of the month date.
---
Let us take a look at an example.
Many times, we'll get a person who is shopping for their California health insurance policy just prior to the 1st of the month that they're losing other coverage or a Cobra option (which is typically where people are coming from).
They might call or run their quote on the 20th of the month figuring that a good 10 days is more than enough time to apply and qualify for coverage before the 1st of the month following.
---
What if you have to wait a month for your coverage to be active?
You can get a short term policy for the minimum 30 days and just request a later effective date for the permanent plan.
Keep in mind that we say permanent plan, you can still cancel month to month.
Make sure not to lapse or lose a Cobra or HIPAA option if available no matter what the effective date offered and always wait for a written approval from the carrier to cancel existing coverage.
Most plans are month to month (through month's end) so we usually request an effective date on the 1st of the month unless you have no prior coverage and just need it as quickly as possible (which is 15 days out).
So why the change? We used to be able to request any date following online app submittal.
You can access the online application here:

---
Why the more restrictive 15 day rule?
The fastest way to apply is online here.
It generally takes 5 minutes to enroll on a Covered California option for any available carrier and plan.
Again, there is absolutely no cost to you for our services. Call 800-320-6269 Today!