Health share comparison
-
AlieraCare health sharing plans
AlieraCare Review, Rates, and Plans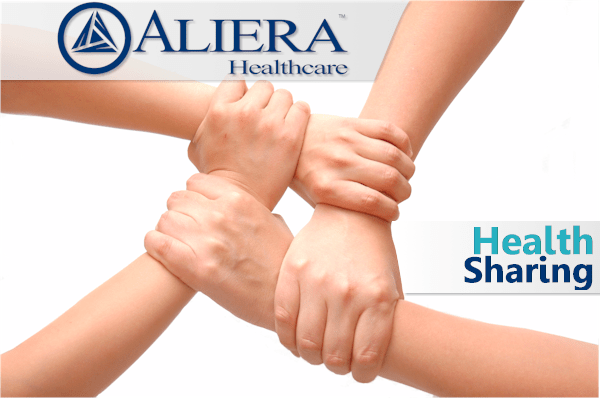 At some point, push comes to shove.
We have been navigating the health insurance market since 1995.
We have found ourselves searching for options since 2014.
Rates have more than doubled since then.
Tripled for some people.
It's unsustainable and the law basically forced all the health plans into the same expensive box (if you don't get a tax credit).
We finally feel like we have an option to show people which we can get behind.
AlieraCare health coverage.
(Pronounced Ah - leer- ah)
We'll go through the entire explanation of what AlieraCare is but you can jump to any section here:
We can generally get the 1st of the following month.
You can quote and enroll:

Lots to cover. Lots to save!
Let's get started!
---
What is Health Sharing Coverage?
Quick synopsis.
In the ACA law (Obamacare), there was a small piece that gave certain non-profit companies, Health Sharing Ministries, the ability to offer coverage to people that was not ACA compliant.
These were generally religiously affiliated or based on a set of beliefs.
The entities had to be in existence before 1999.
Only six companies met the requirements.
They had to be non-profit
Aliera was one of them.
The entity they partnered with, Unity Healthshare, LLC has actually been helping people cover health care costs since 1922.
Unity HealthShare, LLC handles the big ticket items (hospital, etc) while Aliera handles the first dollar benefits (preventative, office consult, etc).
AlieraCare has been in business since 2011.
The net net to you...Health Sharing plans like Aliera health allow you to essentially buy coverage similar to the old benefits!
The plans before the ACA law.
In California, actually back to 1999 in some respects.
You can see the difference between Covered Ca and health sharing here.
One note...Health sharing plans are NOT insurance.
When we say the "old plans" the new health sharing options work similarly to them but are not insurance.
There are some very important differences to understand.
We'll cover the pros and cons of these health sharing versus insurance later.
We have articles diving deep into Health Sharing but here are the reasons it's important to you:
The cost can be significantly lower than non-subsidized ACA health plans
You avoid the tax penalty by accepting the relaxed Statement of Beliefs
You can enroll any time of the year...no open enrollment
Coverage is guaranteed issue with waiting periods for pre-existing conditions.
Those are the real big bullet points (we'll cover more detail below) but the real reason AlieraCare is taking over the market...
The cost is generally much less expensive than the unsubsidized Bronze ACA plans
You can quickly jump to the AlieraCare quote here:


Health Sharing plans aren't for everyone.
Make sure to check out the section below on who Health Sharing works best for.
So...that's Health Sharing with broad strokes.
What about AlieraCare?
---
What is AlieraCare?

AlieraCare is the administrator for Unity HealthShare LLC - one of the six companies that were accredited as Health Sharing entities under the ACA law.
They are by far our favorite of the six for many reasons (see next section for why AlieraCare is the best)
AlieraCare actually has two pieces:
AlieraCare administers the first dollar coverage (preventative, office, x-ray, etc)
Unity Health sharing handles the bigger bills (hospital, emergency, surgery, etc)
To the member, it's all one interface.
Clean and streamlined.
AlieraCare pays the providers directly like traditional insurance which is a benefit it has over some of the other health sharing companies.
Speaking of doctors, AlieraCare uses the PHCS PPO network.
This is one of the largest PPO nationwide networks with almost 1M providers included.
This is a big deal.
Your health coverage is only as good as the doctors it allows you to see.
We're seeing lots of issues with that on the ACA health plans as they continue to narrow their networks.
The PHCS (provider search here) is a great asset for AlieraCare
You can access the AlieraCare plans, rates, and provider search via the quote tool here:


---
What AlieraCare is NOT
We really want people to understand their options.
In doing so, we have to explain the downsides as well as the upsides of the AlieraCare (or health sharing in general) plans.
If an agent or company doesn't make this next bit clear, run don't walk.
We like AlieraCare for SOME clients (see below for who AlieraCare works for) but they have to understand the differences.
AlieraCare General Understanding
I understand that Aliera Health (a health sharing ministry) is NOT insurance nor does it provide insurance coverage. It is not intended to be a replacement of comprehensive health coverage found through the Federal or State exchange.
Unity HealthShare, is a faith-based need sharing membership. Eligible needs are shared by the members according to the membership guidelines. This membership is not a legal binding agreement and does not guarantee or promise that your eligible needs will be shared by the membership. It makes no assumption of risks. If sharing is not possible, you will remain financially liable for unpaid medical bills.
The financial assistance members receive come from other member's monthly contributions that are placed in an escrow account, not from Unity HealthShare.
AlieraCare does NOT fall under the oversight of the Department of Insurance (DOI).
There is no DOI protection or backstop in case the company goes bankrupt, expenses are not paid, or coverage is denied.
A person who has AlieraCare is NOT subject to the tax penalty under Obamacare rules.
I understand that:
There is a 24-month pre-existing condition exclusion for hospitalization in which the membership does not share on any hospital needs for any condition you've been treated for, received medical advice for, taken prescriptions for or had any surgery for in the past 24 months prior to joining the membership.

This plan covers hospital expenses incurred by you and eligible members when you have an emergency room visit or has extended into a hospital stay for conditions not related to prior pre-existing conditions.

If the ER is used for a non-emergency situation then the expenses may not be covered.

All members are required to activate their accounts prior to using the membership.
AlieraCare does not cover Mental Health benefits.
AlieraCare is not required to cover the Essential Health Benefits under the ACA law.
By law, AlieraCare does undergo an audit annually by an independent accounting firm to ensure financial stability. 20% of monthly membership dues are is held in reserves for paying eligible expenses.
Link to Brochure here.
Link to Member's Guide here.
There are many pros to AlieraCare..primarily the cost.
For some people without a tax credit, it may be the only option they can afford.
We're not doing our job though unless we help people understand the differences between it and ACA health plans.
This brings us to the next section...ultimately the question we get from most callers.
---
Will They Pay If I Have Expense?
Health sharing companies are not required to pay by the department of insurance.
So...
What's the history or experience?
Will they pay?
We have not had ANY issues with AlieraCare for paying when it's reasonable that they should (covered benefit, outside of waiting periods, etc).
This is one of the reasons we ONLY deal with Aliera for health sharing.
We simply don't trust the others well enough to take the leap of faith (no pun intended) if big bills comes up.
Aliera offers the safest approach to health sharing for these reasons:
Keeps reserve in case of large medical expense run
Sends out monthly update on total amounts and numbers of claims paid
Is priced about where we were before 2014 for comparable levels (Very Important!)
Has pricing suitable for expected benefit levels
We've asked Covered California (health exchange in California) if a health sharing company goes under and cancels coverage, is that a qualifying event.
We have an email copy that this would trigger a special enrollment option.
We don't think that will be needed but it's nice to have that in case we need it.
We're ultimately covering till we get to the next Open Enrollment or a Special Enrollment trigger.
12 months max.
All we can say is this...if you're comparing health sharing companies, we strongly recommend going with the safest among them.
In our calculation, it's AlieraCare
We have had ZERO issues and we're one of the bigger enrollers.
---
How long has Aliera health and United health sharing been in business?
For many people seeking healthcare coverage, Aliera and Unity may be new.
This is less and less so with each rate increase on the Obamacare market.
Aliera health has been in existence since 2011.
They handle the first dollar coverage such as preventative, office consults, labs, etc.
Unity health sharing has been in existence since 1922.
They handle the bigger ticket items such as hospital, surgery, ER, etc.
---
Why AlieraCare is the best Health Sharing company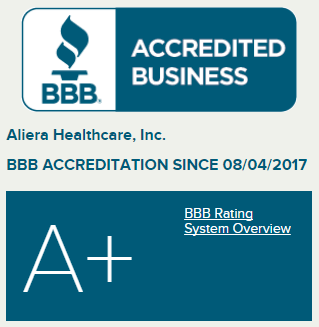 The benefits of AlieraCare among Health Sharing Options:
Most flexible in terms of belief statement and who can be covered
Guaranteed issue regardless of health conditions (with waiting periods built in)
Works most similarly to traditional insurance with payment to the provider
Uses the PCHS Multiplan PPO network with almost 1M providers nationwide (huge deal)
Most sophisticated members services and online tools
Broadest coverage options and backend protection for big bills.
Robust Preventative and First dollar benefits
Keeps 20% of monthly dues for eligible expense payment reserve - Very Important!
AlieraCare is the closest we have to secular or non-religious health sharing.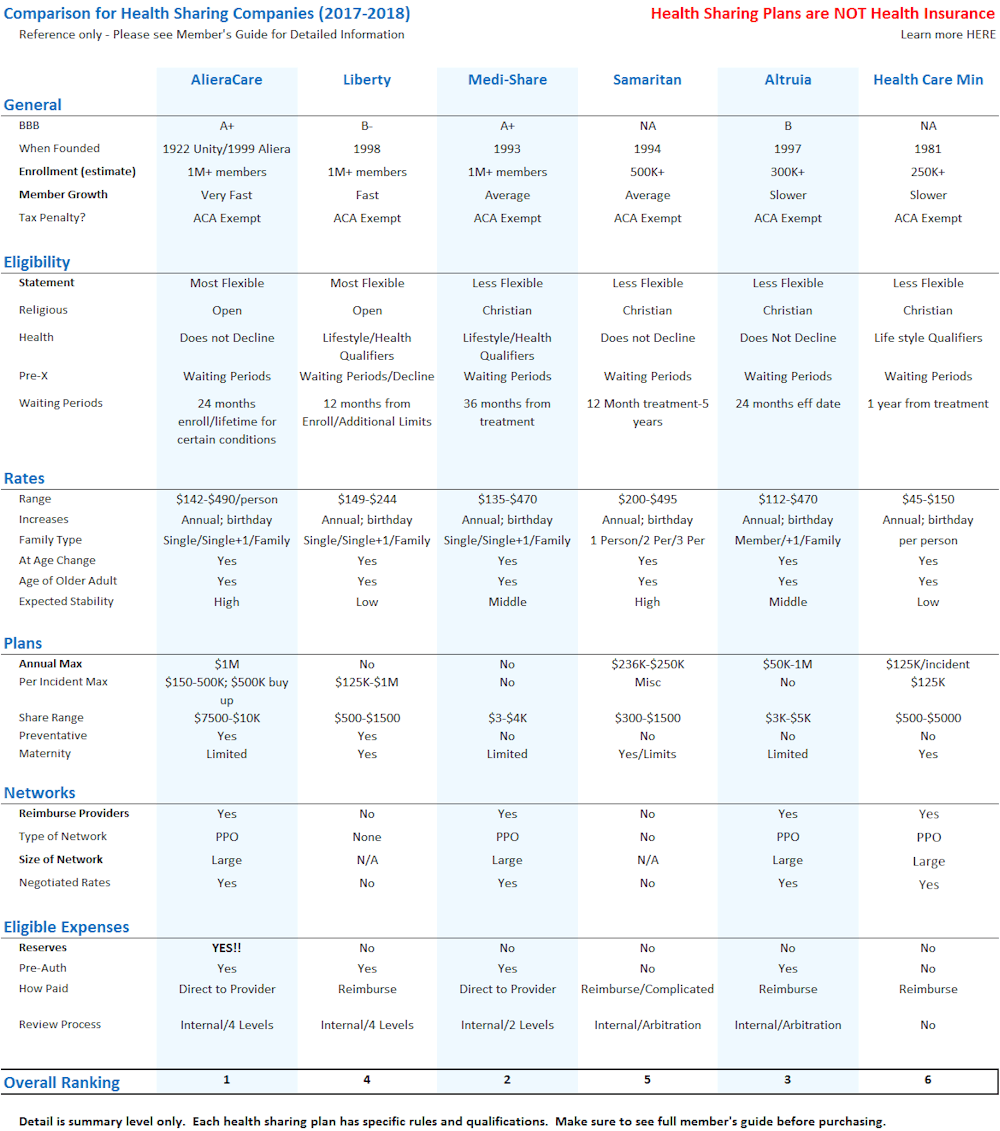 We have a comprehensive guide to comparing the main health care sharing companies.
Look. We're very conservative in terms of coverage.
We've seen lots of options come and go on the health market that agents loved because they were great for agents.
We ran from those because there were serious issues for the members if they had really large bills.
What's the point of insurance if it doesn't protect from the big bill.
We really had to feel confident about AlieraCare to recommend it to our clients...some of which we have had since 1995!
There's a lot of trust there and AlieraCare meets our lofty requirements for certain clients.
Make sure to read the "Who is AlieraCare good for" section as it's not for everyone.
AlieraCare goes the farthest in protecting people from the big bills that are all too common in today's health care world.
We've studied all the Health Sharing companies and AlieraCare stands out as the best in our view.
As licensed health agents and appointed AlieraCare agents, we're happy to walk through your situation to see if it's a good fit.
There's zero cost for our assistance.
With AlieraCare or ACA health plans.
AlieraCare is another option that's going to fit very well for a segment of the population.
---
Understanding AlieraCare Health Sharing Terms
As part of their exemption from the ACA requirements (especially the penalty!), health sharing companies have to use different terminology from traditional insurance.
Congress loves it rules!
Keep in mind that AlieraCare is NOT health insurance.
Here are the big ones and their corresponding term in health insurance:
MSRA (Member Shared Responsibility Amount) - works like health plan deductible
Consult Fee - works like health plan copay
One note...with AlieraCare, the MSRA is also the same as the traditional insurance max out of pocket.
It's all one number which is a clean way to do it.
There isn't a percentage share between the two.
One less thing we would have to rename!
You'll see on the brochure the statement "This is NOT Insurance"
This is true.
See above for what AlieraCare is not.
Very helpful and important to understand the difference before making any decision.
Technically, they are membership shared coverages.
A pool of people that all share eligible medical expenses together.
Just an FYI but that's similar to how insurance works.
Make sure to see the AlieraCare acknowledgement above to understand how this differs to you.
Again, they have to use certain terminology in order to offer the equivalent of the pre-ACA benefits.
And pre-ACA plan RATES!
We'll cover the few items that are important to understand in the "Who is AlieraCare for" section but we feel really good about AlieraCare's options (especially the Premium plan) for protection.
---
AlieraCare doctors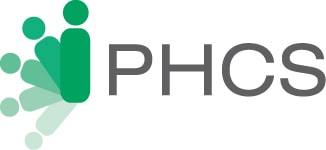 This is one of the items that really sets AlieraCare apart from the other health sharing companies.
They have access to the PCHS PPO network of providers nationwide!
This is huge!
Run your AlieraCare provider search here.
Keep in mind that the individual/family ACA networks available now are about 1/3rd the size of the group networks (through employer) or the old grandfathered networks.
This has been the biggest issue since 2014.
By far.
The networks seem to be only shrinking with every year.
More of the ACA plans are moving to EPO's and HMO's as well.
Having a PPO available through AlieraCare is a huge deal.
More detail on comparing PPO's versus HMO's here.
Unlike some of the other health sharing companies, Aliera pays the doctor or hospital the same way an insurance company does.
Also, since it's a PPO network, we get the negotiated PPO rates in-network for eligible expenses.
That's generally a savings of 30-60% on average even before we meet our Member Share of Responsibility Amount (MSRA - similar to Deductible).
We've seen discounts even higher for labs and hospital care.
It's a big deal and we get it with the large PCHS PPO network nationwide.
---
Why is AlieraCare so popular now
It's a two parter.
First, if you're not eligible for a tax credit, you've seen the price double to triple since 2014.
Even on the high deductible Bronze plan.
At renewal, people are throwing in the towel.
It's either an option like Aliera Health or no coverage.
The pricing for Aliera plans can be half the cost of the Bronze ACA plan.
On the flip side, you don't want to get hit with the tax penalty of 2.5% of income.
You also don't want to get hit with a major health insurance bill.
60% of bankruptcies are due to unforseen health issues.
For healthy people with no tax credit, Aliera Health may be the only option.
You have to able to afford the coverage.
A large percentage of our ACA members lapse coverage due to an inability to pay the monthly premium.
Even people with tax credits!
That explains why Health Sharing plans are doing so well.
The second part deals specifically with Aliera Health.
Aliera is by far the most popular of all the Health Sharing companies.
We've talked about why Aliera is the best but it comes down to this.
They are the closest equivalent to traditional health insurance.
They are NOT health insurance but they walk and talk the closest.
Benefits are most similar
Network is real PPO nationwide network
They don't decline people (they have waiting periods for pre-x)
They have first dollar coverage (office visits, preventative, etc)
Most importantly...
They have the most relaxed statement of beliefs and qualifications.
They are open to more people than the others!
That alone makes them the choice for many people!
By default!
You can quote them here to look rates, plans, even the online application.
---
Who does Aliera healthcare work best for?
This is important.
AlieraCare is not for everyone.
Let's first say who it probably isn't a good fit for.
Aliera health (and Health Sharing in general) might not be good for:
People eligible for a tax credit through Obamacare based on income
People with existing conditions; especially more serious
People already pregnant (10 month waiting period for maternity)
People with extensive and/or expensive medications
Basically, most of this comes down to two points.
Cost
If you can get cheaper coverage on the ACA marketplace (due to tax credit), that's the way to go.
Most of you do not have that option and therefore, you're investigating AlieraCare here.
Secondly, Existing Health
Remember when we said Aliera was like the health plans we had before the ACA law?
Even back to 1999?
Aliera doesn't decline people based on health but there will be waiting periods for pre-x conditions.
This means that the carrier will not pay out for expenses related pre-existing conditions for a period of time depending on the plan.
There are also waiting periods for specific services until you've been on the plan for a while.
Maternity for example might have a 10 month waiting period.
You can see the plan benefits here or the AlieraCare brochure here and the Member's Guide here.
Another big point...AlieraCare does not cover mental health benefits.
We need to understand this and it's in our Acknowledgement we require from enrollees.
This is to protect our clients and make sure they understand their options.
Net net...if you expect more serious health issues or have more serious pre-existing conditions, Aliera might not be the right fit.
We can help you compare Aliera and the ACA plans (quote here) for your situation.
There's no cost for our assistance as Certified Covered Ca agents and licensed Aliera health specialist.
Call 800-320-6269 or email us.
So...who is Aliera health good for?
Aliera health works best for these people who:
Do not qualify for a tax credit based on income
Are in good health
Do not have serious pre-existing conditions
Cannot afford the standard ACA plans
Are unable to enroll in the ACA plans (missed open enrollment, do not qualify for SEP, etc)
Unable to afford ACA health plans
Just want catastrophic coverage to address the big bill
Do not have mental health needs
That last one is important.
The health sharing plans do not cover mental healthcare.
This would include pyschotropic medications for mental health.
One note...keep in mind that we can switch to ACA plans that address some of these holes at Open Enrollment of each year or if you have a SEP (major life change such as losing eligible health, marriage, birth, or move that affects options).
This really gives us a 12 month window worse case after which we can switch to an ACA plan if need be.
---
When can you enroll in Aliera health plans?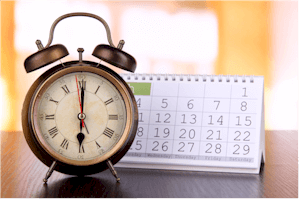 This is the great news.
Any time of the year!
That's right.
There's no open enrollment with Aliera healthcare plans.
This is a huge issue with ACA plans where you can only enroll:
During Open Enrollment - typically Nov 1st - Jan 31st (shorter in some States)
With Special Enrollment Trigger - usually marriage, loss of coverage, birth, move
Many people call outside of either period and they're stuck.
We've had short term coverage in 3 month blocks but that's not great.
Aliera is a much better fit for people who missed open enrollment.
Aliera is also guaranteed issue.
They don't decline based on health.
Instead, they do it the old way where waiting periods for pre-existing conditions and certain new ones (maternity after 10 months etc) are imposed.
This is still better than Short term which also has pre-x conditions and can decline based on health.
If you can't enroll in ACA plans due to missing open enrollment, quote Aliera here:

---
How to Quote Aliera Healthcare Plans
It's easy.
How to quote Aliera health plans:
Click here to access rates
View rates based on age of oldest spouse
View 3 different plan options with 3 different deductible per option
That's it!
It's Free. Online. And Fast.
---
How to Enroll in Aliera health care plans
Even easier.
How to Apply for AlieraCare health plans:
Select "Enroll" for AlieraCare Value, Plus, Premium from plans options (most popular plan by far)
Enter basic information including date of birth and zip code
Complete online application and billing option
That's it!
Everything is online and secure.
Hard copy of the application is also available at the link here:

Please let us know if you have any questions on the application.
We're here to help at 800-320-6269 or by email.
---
Is AlieraCare the best Alternative to Obamacare
Based on the options available, it's a strong yes.
Here's the deal.
If you don't qualify for a tax credit under Obamacare (quote here with household size and income estimate)
AND
If you don't have more serious pre-existing conditions (basically expect larger health care expenses)
AND
You can't (or don't want to afford) "Obamacare"...
AlieraCare is our go-to alternative to Obamacare now.
Keep in mind that we're very conservative with our clients.
We have been helping people for almost 30 years now as INDEPENDENT, licensed agents.
We're also Certified Covered California agents.
Our interest is our client's.
We have clients that have been with us since 1995.
We break it down this way.
Health sharing plans allow us to go back in time.
To coverage similar to what we had before Obamacare.
The rates reflect that. They need to understand the trade-offs (see "What AlieraCare is NOT")
For a segment of the population, these plans are perfect (no tax credit, good health, just want catastrophic coverage, can't afford ACA plans, etc)
Secondly, of the health sharing companies (there are 6), AlieraCare is the most flexible, similar to health insurance, and sophisticated.
They also don't decline coverage or have very strict requirements on eligibility like the other health sharing companies.
Furthermore, we don't like the fact that the others exclude more people for other reasons than health.
That doesn't feel very American to us.
That's why we like Aliera health as an alternative to Obamacare where it makes sense.
Get more detail on Obamacare health coverage versus Health Sharing.
We're happy to help you compare the two.
Our assistance is 100% free to you. The rates available through us is identical for either AlieraCare or Obamacare.
You can get more information on why AlieraCare is the best health sharing option.
Call 800-320-6269 or email us.
---
Guide to AlieraCare Plan Benefits
You can always get the full benefit summary via the quote below or access the brochure here.
We're also here to help with any questions.
But let's give you a quick synopsis.
Make sure to check out the "health sharing terminology" above so that you understand the different way to say things (versus insurance).
AlieraCare is the most comprehensive of Aliera's options that aren't ACA compliant.
Basically, you have a choice of 9 options.
3 different MSRA (similar to deductible):
Combined with 3 different plan types:
The MSRA is pretty straight forward.
This is the amount you're responsible (although you'll get PPO discounted rate in-network which usually knocks things down 30-60%)
The MSRA is your responsibility.
There is no percentage paid after that amount before you meet a cap.
It's all one number for covered events in a calendar year.
The three plan types
This is where the plans change a bit.
The brochure here is a great place to start:
We really like the premium.
It's closest to what people expect in their coverage.
The main thing we look for the is the per incident max payout which jumps to $500K on the premium.
This is huge to us and makes us feel a lot better about what we're recommending for our clients.
All three options have a lifetime max of $1M.
Keep in mind that we can always change to ACA plans at year end worst case but $1M is what we had before the ACA.
Take a look at the benefit benefits via the quote or the brochure.
We're here to help with any other questions!
---
AlieraCare pricing versus obamacare
If you are not eligible for a tax credit and you're in good health, this is the reason most people are moving to AlieraCare
The rates can be 50% less than full ACA plans.
That's only growing wider as the ACA plans go up each year at double digit rates.
It will speed us as healthy people move to plans like AlieraCare
Here's a real example with 2018 rates: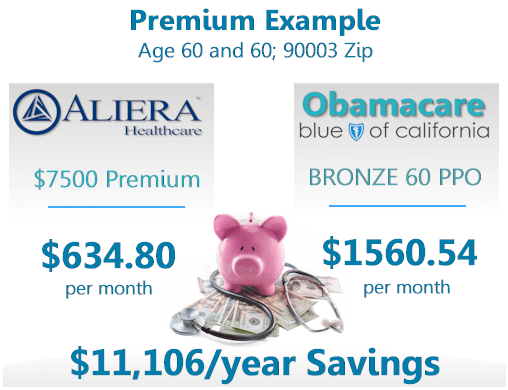 You can run your own quote here for AlieraCare and here for Obamacare.
Compare the Bronze rates to AlieraCare's Premium plan with the $7500 deductible.
That's a good benchmark.
Keep in mind that AlieraCare is not insurance.
---
How to Find AlieraCare Agent
Good news...we're it!
We are licensed and appointed agents with AlieraCare and Unity healthshare.
The rates are identical through us!
Absolutely 100% the same.
We can help you with the entire process:
Plan Comparison and Selection
Plan Quoting and Enrollment
Membership Changes and Questions
Throughout the year.
Throughout the years.
We've had 1000's of clients since 1995 and we're busier than ever.
Roughly 1/3rd of our clients are referrals even with a crazy web presense.
How can we help you?
---
AlieraCare health plan review
We've covered a lot.
Here's the net take away:
If you do not receive a tax credit and you're in good health and you can't afford Obamacare or being uninsured?
AlieraCare has to be in the mix.
We do not jump quickly or lightly into new healthcare options.
We're conservative.
Look to see if any other agent or website fully explains the trade-offs of health sharing plans the way we did.
Make an informed decision!
That's our goal.
It took us some time to really get behind this option after researching and studying it.
We have clients that call us every day and say"...
"I can't afford this (Obamacare plan) anymore"
We're getting those calls too often these days.
AlieraCare is our go-to option for those people and more.
We're happy to run a quote for you to see how it compares for your situation.
Important Links:
AlieraCare Brochure
AlieraCare Doctor Search
AlieraCare Member's Guide
AlieraCare Quote
AlieraCare Enroll

Again, there is absolutely no cost to you for our services. Call 800-320-6269 Today!