Early Anniversary for California Group Health


Carriers are announcing early 2013 group early renewals (detail below)


"Early Renewal" may save you $1000's in 2014 (detail below)


Expect most carrier to follow suit or lose the business


For companies exploring health insurance, make sure to secure before 2013 year's end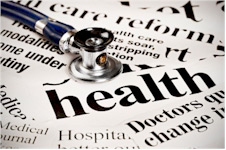 With health reform being rolled out in full force now, we're starting to see some interesting reactions in the market to it. It's akin to a game of chess where one moves spawns a whole new list of potential moves from the other side and in this case, the other side would be small business owners and California health insurance carriers. The State department in charge of ACA (Affordable Care Act) implementation made the first move a few weeks back when the stated that existing members on individual or group plans will roll over to the new Exchange plans on their anniversary month. That was the first move and we have since received notifications from major carriers of their response. There's a way for California companies to save a lot of money during 2014. Let's take a look at what your move might be.
So what is the anniversary month?
For group health plans in California, anniversary month is the month in which the plan originally started. For example, if the original start date for the group plan (not an individual employee) was April 1st, April would be the anniversary month going forward. An actual employee's effective original effective date doesn't affect this. In California, this is the month when company's can change coverage, add dependents, and make other changes for the company's health plan. So what does this anniversary month for California companies have to do with Health Reform?
The State piggybacks anniversary months for Health Reform roll over
Any new groups signing for group health benefits Jan 1st, 2014 or after will automatically have only the Exchange (or their non-Exchange counterpart) plans to choose from. What about existing groups and members? The new Exchange plans are expected to be more expensive although not as high as the individual/family market. It's actually a good move since having all existing group plans switching over Jan 1st would be a nightmare for the carriers, the Exchange, brokers, and companies. It's going to be tricky enough already! To wrap up, an existing group health plan will roll to one of the Health Reform plans on their anniversary date. This is where it gets interesting.
The first carrier notifies of early renewal
Everyone in the industry is expecting rates to go up at between 15-30% on the group health market in California mostly due to plan designs since we already have guaranteed issue, maternity, mental health parity, etc. The new plans will be richer and more expensive on average. One of the major carriers realized this and announced that they will allow existing group health plans to have an early renewal of 12/1/2013 regardless of when their standard month was. This will essentially allow those group plans to stay on their old plans (and more importantly, rates) until 12/1/2014 and avoid 11 months of higher rates. The carrier realized that if they did not do this, many those companies (at least those with savvy brokers...hmmm hmmm) would simply switch to another carrier effective 12/1 and get the same result. Another major carrier has followed suit and you really can't be the last one standing so they will all likely do the same. It's being called the Health Reform Pump Fake or Health Insurance Pump Fake. If your group health agent hasn't explained this option to you, we're happy to help. Information is power and in this case, it's quite a bit money as well.
Carrier Deadlines (as they are made public)
Kaiser: August 30st, 2013 form download for intent to early renew (fax or email to us)
United: (verifying)
Aetna: 45 days prior to requested renewal date
Anthem Blue Cross: Nov 15th, 2013; form download (fax or email to us)
Blue Shield of California: revised Oct 14th, 2013; form download (fax or email to us)
Health Net of California:
Contact us for early renewal form, processing, and details.
You can run your California Group Health Benefits Quote to view rates and plans side by side from the major carriers...Free.
Again, there is absolutely no cost to you for our services. Call 800-320-6269 Today!