California health insurance
-
Understand health insurance in California
- California Metallic health plans
The Metallic Plans Are Here In California
New Metallic Plans are available with 4 levels (plus one catastrophic) detail below
Subsidies will dictate who buys in or out of Exchange for Metallic plans (detail below)
We are now deep into the ACA law changes on the California health insurance market. Let's look at what benefits are available and how to get the best deal with options available on the market.
Bring on the Metallic Plans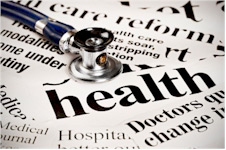 The health reform statute stated that there should be 4 metallic plans (platinum, gold, silver, and bronze) based on a given benefit level. California based their metallic plans on the Kaiser $30 copay group HMO health plan which is pretty rich. It has no deductible, unlimited $30 copays, generic and brand RX to name a few key points. The Platinum must then be 90% of the actuarial value of the Kaiser HMO $30. Okay, that just sounds like insurance jargon so what does it really mean?
Actuarial Value means what?
It's a tricky concept and not an exact science. Think of it this way, if the Kaiser $30 benefits is the absolute best, the Platinum option should be about 90% of it. That's not getting us much closer to understanding and in all honesty, each carrier will have slightly different takes on what this looks like. Is it s $250 deductible? Maybe higher deductible but lower percentage after (called coinsurance)? The Gold has an 80% actuarial value; Silver 70%; and Bronze 60%. There's also a less-rich plan for young adults to help keep the rates down for them.
The new Bronze and Silver Age of California health insurance
The bronze and Silver plans are really the plans to concentrate on. Let's walk through why this is the case. California health insurance is now guaranteed issue which means you cannot be declined due to health. If you purchase in the exchange and make under 400% of the poverty level, you will receive a credit against your health plan selection along a sliding scale (at 150%, you'll get quite a bit more than at 400%). The rates will likely increase quite a bit from where we are now due to the guaranteed issue result, adverse selection, mandates, etc so most healthy people will take the lowest priced plan available (bronze) and in all honesty, we're almost there now. Any rebate will be partially offset by increasing rates overall so the same "lowest hanging fruit" shopping will happen especially for people who do not have coverage now. Who would take the Platinum? Someone with really big health issues since they want the richer coverage. This will drive the cost of platinum (and to lesser extend gold and silver) up at a faster clip. Unless you're getting 100% rebate, everyone will slowly be pushed to the Bronze or Silver plan.
What will the likely health plan look like?
We created a simplified summary of the core plans to make it easier to compare the core benefits. The Enhanced Silver plans are offered based on income. If your income is within a certain range, you will be offered a richer version of the Silver plan for the same price as the normal Silver (and with the tax credit). Above a certain level, you will get the tax credit but not the enhanced Silver benefit.
Related Topics:
Covered California Enhanced Silver Benefits

You can run your California Metallic Plan Quote here to view rates and plans side by side from the major carriers...Free.
Again, there is absolutely no cost to you for our services. Call 800-320-6269 Today!