California health insurance
- Covered California Center
Covered California Health Insurance Center
Put simply, Covered California is the new marketplace for 90% of individual and family health plans as well as certain Small Group health plans. You can still purchase the exact same coverage plans at the same rate off exchange but there's one huge difference.
Tax Credits!!
This really is the heart of the ACA law and Covered California. Here how it works.
If your income is in a certain range and meet a few other requirements (think residency, citizenship, and family make-up), the Federal government will help to pay the monthly premium! That's right, the amount you pay for insurance can drop significantly if you fall within a certain income range.
Why get health insurance at all?
Aside from the fact that a simple surgery can run 10's of thousands of dollars (think ACL repair, etc), there is now a penalty for NOT having health insurance.
In 2015, it's going to 2% of income.
If you make $40K as an individual, that means you might have to pay $800 penalty for not having eligible coverage.
Do you want to pay an $800 penalty to the Federal government when they might offer to pay for part of your health insurance.
You're losing twice!
Covered California is the way to get this tax credit and as Certified Covered California agents, we can help you through the entire process at NO COST to you.
Seriously...no cost to you.
First, some big bullet points..
Key Tips for Covered Ca
There are 4 main levels of benefits: Bronze, Silver, Gold, and Platinum in increasing cost and benefit
The plans are standardized now so that a Bronze plan with Anthem Blue Cross will be very similar to one to Blue Shield (+ or - 2%)
These plans will be identical in cost with comparable plans off-Exchange
The networks ARE the same (more on this later) as other available ind/family plans on the market
So, how do you proceed to see if Covered California options are the best value for you?
We'll tackle this for the two different markets. Which one are you?
Individuals and Families interested in Covered Ca
Small Businesses interested in Covered Ca
---

Individuals and Families looking at Covered California coverage
The process is broken down into three main components:
Figure out if you qualify for a Tax Credit and if so, how much
Compare the available plans and carriers (and NETWORKS)
Enroll in a qualified plan successfully (easier said than done)
Let's break each of these down.
The Tax Credit of Covered Ca
Everything revolves around this. We can't stress it enough. Unfortunately, it's incredibly difficult for most people to calculate it CORRECTLY.
We're not kidding. The open enrollment period for us as Certified Covered Ca agents comes down to two different calls.
First, there are those people that are just starting the process and want free assistance. Great. The other group are those that started the process on their own and got stuck (very easy to do).
We even came across a lot of people who completed the process but their understanding of the questions led to input incorrect info.
There are probably 100's of thousand of similar accounts in Covered Ca now.
It's just too complicated unless you are doing it every day. We are.
We've written extensive articles on tax subsidy qualification but the best approach is to just call us at 800-320-6269 or email us. Articles mentioned are at the link below but here's what you can expect if you call in.
We will ask you a few simple questions (but the right ones), input the required info into the system, and generate your expected subsidy and health plan rates.
It generally takes about 5-10 minutes. It's a free service we provide as Certified Covered Ca agents. In fact, there is no charge for any of our services to you. None. Zero. Trying to think of another way to say it... Free?? Yes. Free.
Once we have determined your subsidy and resulting health plan rates in Covered Ca...
How do we choose the right plan?
This is a little trickier but again, it comes down to asking the right questions. First, we are appointed with all the major Covered Ca carriers (and many more not in the Exchange). The rates are identical and ultimately, we're enrolling you in Covered Ca anyway.
So which plan.
Here's where 30 years of combined California health insurance experience comes in handy. Frankly, we don't understand how anyone could do it adequately with even 5 years of experience (much less 1-2 like many online agents have in California-specific coverage...no names).
We need to address a few items:
Your current and EXPECTED health care needs including RX
Preferences for network style (PPO, HMO, EPO, etc)
Doctor AND hospital preferences.
The first two are pretty similar to what we've been doing for two decades. The latter is brand new with Covered Ca. The networks have changed significantly and we'll need to discuss your flexibility with provider options. This is a huge deal as we've seen during the year with the 100's of people we enrolled in Covered Ca.
Again, call us at 800-320-6269 and we can quickly break down the right options for you. This generally takes 10 minutes.
Or...you can spend the estimated 30 minutes to 2 hours that a person uses on their own with the decision and still not be entirely sure it's the right move. Ummm...maybe call?
Health insurance is like anything else...it's what you DON'T know that's a problem.
Okay, we've established our tax credit and as a result, we found the best health plan for our needs and budget through Covered Ca. Now what?


---
Covered California Enrollment
Here are your two options (seriously)
Try to enroll on your own and spend 30 minutes to 2 hours (based on feedback from enrollees) with a 50/50 chance of successfully completing the app based on CORRECT information.
or
Call us 800-320-6269 and we can enroll you in 10 minutes over the phone. You're done. 10 minutes (usually quicker).
As much as that sounds like some promotional garbage, we can absolutely guarantee you that it fairly and accurately reflects the real choice before you.
To some extent, you've probably already heard about the enrollment issues in the media so it shouldn't sound so outlandish.
Here's what we do to accomplish this:
We take all the relevant info over the phone with you.
We enter the info in Covered Ca at night when their system is generally (cross fingers) calmer
We email you a confirmation of your enrollment within 24 hours (unless their system is down which happens).
That's it!
Because we're entering dozens of applications into their system daily, we can whip right through the process where each of their 7-8 sections will likely take you 20 minutes each (assuming it works correctly...again 50/50 since info has to be very specific to what they're asking for).
Whether you're trying to calculate your subsidy, choose the best plan, or enroll in Covered California, call us at 800-320-6269.
If you even detect a pushy or non-professional manner, hang up! We stand by our reviews and the satisfaction of those we helped to enroll in Covered Ca. We look to make you a happy addition.

---
Small Business looking at Covered California
For the right type of business, Covered Ca can offer a huge advantage and it all comes down to a tax credit available to the employer.
Here's the deal.
If your company meets these general guidelines, contact us immediately to see if we can get the Federal government to help pay for your employee's premiums.
Less than 25 employees
Average income less than $50K/annually (not including owners/family)
Employer pays at least 50% of the employee only premium
75% of eligible employees go with the plan
Those are the broad strokes but the tax credit really hinges on size of group and average salary.
So what type of California companies might benefit from this?
10's of thousands in California! Think of all the painters, roofers, doctor offices, etc where there are a lot of office staff or your traditional blue collar workers.
Again, AVERAGE salary less than $50K (excluding owner/family) and less than 25 employees.
The sweet spot for maximum tax credit is around 10 employees making $25K.
They can expect the most tax credit. What does tax credit mean? Well, it means that the Federal Government will pay part of the monthly premium right away. You don't have to wait till April 15th.
Call us at 800-320-6269 to get more information or email us at help@calhealth.net
Send us the answers to the info above (salary, # employees) plus the dates of birth and zip code. We can run a proposal right away and see if we can get some help paying for it as well.
As certified Covered Ca agents, there's no cost to you for our services.
Beyond the issue of a tax credit, we have created a great overview of what to expect AND take advantage of at our California group health benefit market page.
This page describes how to qualify for group health insurance, what is the best way to choose a plan and still keep your budget, and the enrollment process. Of course, we're here to help you through the process.



---

Quick Points for the new California Health Market
There are new Tax Credits. We now have tax credits which can help pay your insurance premium depending on your income. You get this credit monthly so it reduces your health insurance premium right away! If eligible, this is found money. We can help you determine if you're eligible. You may also qualify for richer benefits as well.
Outside of "special life events" such as losing other coverage or moving to California (check our "Special Enrollment Periods" for more detail), there are now Open Enrollment Windows to get a new plan. This typically runs from Nov 15th - Feb 15th but double check with us as it's prone to change. We'll start to pre-enroll earlier to avoid the rush and headaches. Join our "Early Bird" email list and we'll notify you of options when the market opens.
Coverage is now guaranteed issue which means that a person cannot be declined based on health. The open enrollment windows above are the trade-off.
There is a penalty for not purchasing coverage. It will be 2% of income for 2015 and increases from there.
Tips on Shopping the new Market
Don't go it alone! This isn't some type of self-promotion. Of the 100's of Californians that we helped enroll in the first Covered California Open Enrollment, many had started on their own and a vast majority of them had serious issues and incorrect information in the system which would keep them from receiving a tax subsidy or even coverage itself!
Our services are completely FREE to you. There's absolutely no cost and you'll be very happy to have a 3rd party advocate in the new marketplace. This definitely includes Covered California.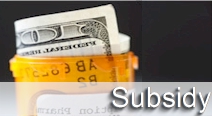 The first question is whether you qualify for a tax credit to help pay for your premium or Medi-cal based on income. This is similar to completing a tax form! Seriously. This was a source of most of the errors we came across when people tried to enroll themselves. We can help you determine your best estimate for income and for the right number of people. Everyone's financial and family situation is different so there's no easy blueprint. Ultimately, in 5 minutes on the phone, we can quickly determine the most tax credit that you're eligible for. Call us at 800-320-6269. You'll see there's no pressure. If we can help you...great.
The plan benefits are standardized now at 4 basic levels but that doesn't make it any easier to choose a plan that best fits your needs. Health insurance has never been easy and now there's a tax consideration mixed in. Insult to injury.
The networks (doctors and hospitals you're allowed to see) are more important than ever! This has been the biggest concern from enrolled members across all the carriers. The new networks are much smaller and that will probably improve slightly but not much. We can provide guidance based on your area.
We focus on California health insurance so we know the networks unlike large nationwide online insurance sites. That's never been more important than now.
Covered California enrollment is only the start. We can call over to Covered Ca to check status, fix problems, and track down exactly what happened.
The payment and membership process with a chosen carrier has been "interesting". We have dedicated reps at the big carriers so we can help you avoid hours on the phone tracking down what happened to that payment.
This brings us to the application and enrollment process!

---
Applying for California health insurance including Covered Ca
Qualifying used to be tough. Roughly 20% of applicants were declined due to health and the health history sections of applications were byzantine at best. After a rough start with 24 pages (yes 24) Covered Ca paper applications, we found the easiest and fastest path for applying to Covered Ca.
We can now enroll you over the phone in 10 minutes. That's right. 10 minutes on the phone and you're in the system. It's never been easier. Here's the process formed after days of tinkering with a very difficult and moody computer system (Calheers).
We take the important information over the phone. This generally takes 5 minutes.
We enroll the account in the evening when Covered Ca's system is less impacted (during busy times, it tends to crash or bogs down to a crawl).
We email you a confirmation of your enrollment, plan selection, effective date, and other important information within 24 hours for most cases.
That's it! Covered Ca will send you a letter with confirmation and occasionally a request for supporting information generally in 5-7 business days. The carrier will then send the first month's invoice 5-7 business days after that. For some carriers, we may be able to process payment for the first month's premium right with the application.

We have added countless articles on specific topics for you to research on your own (that's how we like to shop for things!). This is provided to help educate and empower you in this new market. Again, there's always a friendly voice just a call away to walk through any questions you have. You'll be pleasantly surprised...we promise. More here.

---
It can be confusing to compare health plans on your own.
Call us at 800-320-6269 and we'll go through the pro's and con's the plans with you based on your situation.
Again, as certified Covered California agents, there is no cost for our services. You can quickly delegate us as the agent and we can then go through find out where the issues are in your entered information. In five minutes, we can save you hours of frustration and potentially a great deal of money.
You can run your Covered California Health Quote here to view rates and plans side by side from the major carriers...Free.
Again, there is absolutely no cost to you for our services. Call 800-320-6269 Today!