California health insurance
-
Health Reform Questions
- deadline to enroll in Covered California
What's The Deadline To Enroll?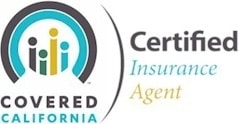 There are major changes on the California health insurance market regarding when you can enroll in a health plan. This is an important addition to offset guaranteed issue which means people can enroll regardless of health. To make sure that people didn't just forego coverage until they have health issues, certain enrollment windows where created. There are two basic enrollment windows and we'll discuss them both.
The Standard Open Enrollment Window
The first enrollment window to kick-off health reform was unique. It's was a 6 month window from October 1st, 2013 through March 31st, 2014.
Going forward, the standard Open Enrollment will be from Nov 15th through Feb 15th.
Always double check with us from year to year since there can be extensions, changes, and updates. There are talks of having it shortened from Nov 15th through Dec 15th but we feel this will unrealistic (and expanded).
Effective Date and Open Enrollment
There are also rules in terms of effective dates available according to when you actually submit your application.
If you apply from the 1st through the 15th of a given month, the earliest effective date is the 1st of the following month.
If you apply from the 16th through the end of the month, the earliest possible effective date is the 1st of the 2nd month following.
Once this initial period is completed, a person will have to wait till the next enrollment window towards the end of the year outside of Special Enrollment Periods (which we'll cover later)
SEP's or Special Enrollment Periods
There are special qualifying events that will allow a person to join an Individual and Family health plan outside of the annual renewal window and they're called SEP's.
The triggers for the SEP's are pretty common on the market for people joining group plans:
Adoption
Birth of a family member
Death of a family member
Divorced
Incarceration status change
Initial Application
Lost Job
Married
Moved in to the state
New Hire
Open Enrollment
Change in ATPC eligibility
The expected effective date follows the standard rules above formost of these events although loss of coverage, adoption, and birth will likely trigger immediate benefits depending on the situation. It's really important to take advantage of the open enrollment window for coverage. If your health changes significantly, you can find yourself having to wait for the next enrollment window. These days, a simple surgery can run $10-20K so the wait for next window can be ruinous to a person's finances.
You can run your Covered California Quote here to view rates and plans side by side from the major carriers...Free.
Again, there is absolutely no cost to you for our services. Call 800-320-6269 Today!