California health insurance
-
Health Reform Questions
- Pay Premium Up Front?
Do I Have To Pay The Full Insurance Premium Up Front With A Subsidy?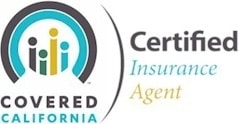 This is a great question.
We have walked through the health subsidy system as part of the enrollment process and there is a great deal of flexibility in terms of how it is processed.
You basically control the application of any subsidy that you qualify for.
Let's take a look at the options available to you.

Once you have established that you are eligible for the California health subsidy and chosen a health plan, there is a subsidy slider available to you.
You can always run your quote with subsidy here:

You have three options available to you:
1.Take the full estimated subsidy on a monthly basis
This will no doubt be the most popular option.
You are allowed to apply the full subsidy (annual amount divided by 12 for each month) towards your monthly health insurance premium.
Let's take an example..
Let's say that Amy's health plan will cost her $200 monthly without a subsidy. Based on her income and other eligibility requirements, she is able to qualify for $1200 in annual subsidies.
She can apply $100 towards her $200 premium immediately in the first month so that the amount she'll actually pay is $100 ($200 premium - $100 subsidy).
Assuming her income level remains the same, she will not owe any money at tax time the following year.
Most people will opt for this Advanced Tax Credit option to reduce their out of pocket expense for health insurance premium.
This is after all, the whole point of the health subsidy and to some extent, the health Health Reform law itself.
2. Take the full estimated subsidy at tax filing time the following year
This the most conservative approach and we do not see it as being terribly popular.
A person can choose to forego the monthly Advanced Tax Credit and receive the credit at tax time the following year.
Let's look at Amy's situation above with this option.
Amy would pay her $200 monthly premium for the year. Assuming she is still eligible for the health subsidy, she would receive a $1200 tax credit the following year.
We don't see this as being popular since a reduced income is the primary requirement for health subsidy eligibility and the monthly out of pocket consideration will likely be high.
3. Choose part Advanced Tax Credit and part tax filing receipt
A person can also choose to find a middle ground between option 1 and 2.
There is Health Subsidy slider built into the system where they can choose how much Advanced Tax Credit and how much year-end subsidy they want to set.
You can access the online application here:

Why would a person do this?
Let's look at Amy's situation above again.

Amy is expecting that her income will be a certain amount ($25K) but she may also take on a separate job.
This would push her income up.
The original $100/month health subsidy is based on the $25K figure.
What happens if she gets the second job and her actual income goes up toe $35K?
She may still qualify for a subsidy but less of one.
She doesn't want to risk receiving a health subsidy that she will have to pay a portion back at tax time.
She figures it's best to be safe and take half the subsidy up front ($50 monthly) and the rest (if eligible) at tax time ($600).
If her income does go up, she may have to pay back any Advanced subsidy at tax time which she wants to avoid.
Either way, you have control over how much subsidy to apply towards your monthly health insurance premium.
If income or eligibility changes at any time during the year, make sure to log the changes into your Exchange account so that subsidies will reflect your true income. This may help prevent owing subsidies at tax time.


Important Pages:
SImple Tips on Comparing Covered California Plans
You can run your Health Plan Quote here to view rates and plans side by side from the major carriers...Free.
Again, there is absolutely no cost to you for our services. Call 800-320-6269 Today!