California health insurance
-
Health Reform Questions
- Underwriting based on health
Can I Be Declined Based On Health?
The quick answer is "No".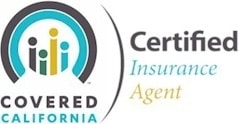 This is probably our favorite part of the Health Reform bill.
We have been helping Californians find health insurance for 20 years now and by far, the worst part of that endeavor has been when we are unable to find people coverage due to their health.
Sometimes, their health issues were significant while other times, the declinations were due to seemingly benign issues.
Either way, it was always disheartening for us since we develop personal relationships with many of our clients and we genuinely want to find them affordable coverage.
Let's look at the ramifications of this major change in how health insurance will be offered.
Current members with higher rates
Some people (approximately 20%) have been approved for coverage but rated up or offered a higher tier.
The rates can be 25%, 50%, 100% or even higher than the standard rate.
For these people, it definitely makes sense to look at the new ACA plan rates even if you have a grandfathered status.
Anyone with an unchanged plan since 3/22/2010 is Grandfathered and their rates are generally much lower than any of the new plans. There are exceptions.
There are a few grandfathered health plans that are not priced well. Also, the people who have higher tiers may see a benefit. Either way, October 1st is the time to re-evaluate all the options and see if the new plans/rates (especially with subsidies) will offer you a better value.
You will find the Exchange and non-Exchange plans here once approved by the State and loaded in the system.
MRMIP, PCIP, and HIPAA plans
There's another classification of California health insurance members which were in the "high risk" pool. MRMIP and HIPAA plans can be very expensive and the new guaranteed issue plans should be better values with our without subsidies.
They're also going to be much more comprehensive in coverage. Some of these plans went away Jan 1st 2013 anyway so it will make sense to change.
Cobra coverage and guaranteed issue individual coverage
Many people would take Cobra coverage after leaving a group plan because they were unable to qualify for individual/family coverage (which was cheaper).
That's no longer the case.
Now, it's important to compare the pricing between Cobra and the new Individual/Family plans since the pricing on the latter may be creeping up to where Cobra is.
Either way, it's another option but make sure not to lapse your Cobra election period before lining up new coverage.
Group networks (doctors and hospitals) may be much larger than the new individual/family networks so if doctor selection is a concern, make sure your doctors are in the new Individual market networks.
Guaranteed issue coverage changes the calculation quite a bit and if anything, it makes it more complicated.
We're happy to walk through your situation at 800-320-6269 with you to make sure you are aware of all the options available.
There is no cost to you for our service and the resulting guidance may be invaluable.

Important Pages:
SImple Tips on Comparing Covered California Plans
You can run your Health Plan Quote here to view rates and plans side by side from the major carriers...Free.
Again, there is absolutely no cost to you for our services. Call 800-320-6269 Today!