California health insurance - Health Reform Questions - doctor network differences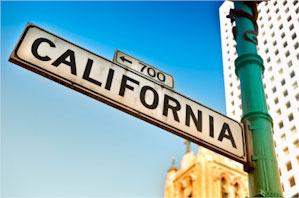 Are Doctor Networks Different Between Carriers?
Real Answers for Real Californian's
Questions on Covered California
In a short answer, Yes. They have always been slightly different but provider (doctor or hospital) networks has been less of a concern over the past 10 years since the networks were so large and for the most part, pretty similar between the major carriers. That may not be the case going forward after Jan 1st. Doctor and hospital selection will play a much more important role in choosing a health plan than before if your choice in provider is important. Let's take a look at what to expect.
The Shrinking Provider networks
We wrote an article in 2012 on how the doctor and hospital networks were going to bear the brunt of cost containment going forward. That looks to be coming to fruition with the official rollout. We expect the major carrier PPO networks to shrink by roughly 1/3 and the HMO networks to shrink even more. There may even be exclusive hospital contracts between carrier and certain hospitals (and/or hospital chains) which is huge departure from prior workings of the health insurance market. So how should a shopper handle this when comparing plans?
Know your Providers Up Front
Make a list of the doctors and hospitals that are must-have for you or your family. The hospital is especially important since it represents the significant health bills. Usually, in a true emergency, the carriers will not hold you to a network but you have to be really conservative with this assumption. It's best to look at the local and specialty hospitals that you want to make sure to have access to as well as doctors that are important to you.
How to Use This Information When Shopping for A Health Plan
If you qualify for a health subsidy, you will enroll in an Exchange plan (which you can quote through our Exchange Plan Quote Page). Part of this system will allow you to enter the names of providers that are important to you and show plans with their inclusion visible. We can also guide you through the process of enrolling in the Exchange since the system can be tricky to navigate. You just need to designate us "Goodacre Insurance Services - Dennis Jarvis" as agent in the "Find Help Near You" when submitting the application. We will email you simple instructions on how to navigate the online system. This will save you lots of time and our services are free.
If you do not qualify for a subsidy, a non-Exchange health plan will make more sense since the enrollment process is easier and the plans/rates are identical. There may be even be additional plan options off the Exchange. In our Health Plan Quote page, you'll find provider directories next to each plan in the results. Our recommendation is to find your ideal plan in terms of rates and benefits and then check the provider listing to see if your doctors/hospital are in the network. Rates will probably be the primary driver of your decision if you don't qualify for a subsidy since the rates are much higher.
Either way, please feel free to contact us with any questions regarding plan selection and provider networks. We are happy to help you in the process at no cost to you.
Please submit your California health reform question and we will reply both to you and add it to the GURU page (anonymously).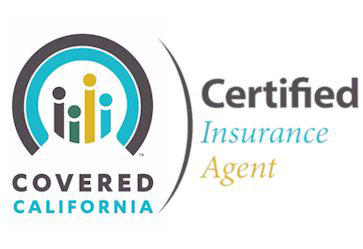 Covered California, California Health Benefit Exchange, and the Covered California logo are registered trademarks or service marks of Covered California, in the United States.

Our Services are FREE to You
Quote Exchange and Off-Exchange Plans
Apply for Exchange and Off-Exchange Plans
Quick Intro to New ACA Options start here
---
MAGI (Modified Adjusted Gross Income)
For most taxpayers, MAGI is the same as Adjusted Gross Income (AGI) which can be found on Line 4 on a Form 1040EZ, Line 21 on a Form 1040A, or Line 37 on a Form 1040.
Taxpayers who receive non-taxable Social Security benefits, earn income living abroad, or earn non-exempt interest should add back that income to AGI to calculate MAGI.
---

Federal Poverty Level Grid
(estimate current year household MAGI)
Family
Members
FPL
138%
150%
200%
250%
300%
400%
1
$11,490
$15,856
$17,235
$22,980
$28,725
$34,470
$45,960
2
15,510
21,404
23,265
31,020
38,775
46,530
62,040
3
19,530
26,951
29,295
39,060
48,825
58,590
78,120
4
23,550
32,499
35,325
47,100
58,875
70,650
94,200
5
27,570
38,047
41,355
55,140
68,925
82,710
110,280
6
31,590
43,594
47,385
63,180
78,975
94,770
126,360
7
35,610
49,142
53,415
71,220
89,025
106,830
142,440
8
39,630
54,689
59,445
79,260
99,075
118,890
158,520

0- 138% = Medi-Cal
138% - 150%: premium capped at 2-4% of gross; Tier 1 Benefits
150% - 200%: premium capped at 4-6% of gross; Tier 2 Benefits
200%-250%: premium capped at 6-8% of gross; Tier 3 Benefits
250%-400%: premium capped at 8-9.5% of gross; no cost sharing
>400%: no subsidy or cost sharing

For 138%-250% range, apply for Silver in Exchange
For 250%-400% range, apply any Metallic plan in Exchange
For >400% range, apply any Metallic plan off Exchange

---

Penalty for Not Purchasing 2014 Insurance
$95 per family member or 1% of income, whichever is higher
OVER 500,000 ONLINE
CALIFORNIA HEALTH INSURANCE
QUOTES SINCE 1999
QUOTES PROTECTED BY:



60% of Californians are paying too much for
health insurance. Let's Change That!