California health insurance
-
Covered California Questions
- How are the Metallic plans different
How Are The Metallic Health Plans Different?
Introduction to the New Metallic ACA Health Plans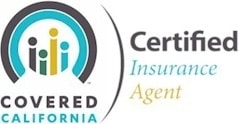 Jan 1st, 2014 has ushered in a new suite of health plans. It can be easy to get lost in the technical speak (actuarial value, etc) but we want to provide a clear introduction to the options so you can make a good choice. First, what are the metallic plans?
There are 4 main metallic types and each pertains to a certain level of health benefits. They all covered the same Essential Health Benefits but with different levels of cost sharing by the consumer. That's the key..as you go up the scale (Bronze, Silver, Gold, Platinum in that order), you will share less of health care costs than the lower plans but you will pay a higher premium to have this richer coverage.
What does Actuarial Value mean?
We'll make this simple. The new plans must conform to a certain AV as listed:
Platinum - 90% AV Actuarial Value
Gold - 80% AV
Silver - 70% AV
Bronze - 60%
Catastrophic - 50% (only available for adults under age 30)
Roughly speaking, the percentage is what the AVERAGE person can expect the carrier to pay of their health care costs with this particular plan. Platinum pays a lot more (90%). So how does this translate out to actual plans you can choose from?
The metallic plans in real life
Each carrier approved to offer coverage will have plan options at the different metallic levels. They have to design the plans to hit the AV numbers listed above (+/- 2). That doesn't mean the plans will all look the same. They can tweak certain parameters (deductible, max OOP, copays, co-insurance, drug benefits, formularies, doctor networks) to hit a certain metallic level and yet, look quite different. When you run your California Exchange health quote, you'll be able to sort by metallic but being able to see all the plans is critical. So which of these plan levels make the most sense?
Silver in Exchange if your current year income estimate is below 250%
If you're gross adjusted income is below 250% (see income grid here), it is in your interest to get a Silver plan. The Silver plan will not only be eligible for the subsidy but will also get the cost sharing benefit with income between 138% and 250%. This will essentially kick up your AV rating for the same cost as the standard Silver on a sliding scale (lower income = better benefits). If you make between 250% and 400%, you can choose any in-Exchange metallic plan for a subsidy (if eligible).
Comparing Metallic Health Plans aside from subsidy
Choosing a metallic plan will rely on the same process we've always used. Check out our "Which health plan is right for me" article but here's the short cut:
Compare annual premium difference against deductible/OOP difference (taking into account your expected healthcare expenses).
There will be many different variables in comparing the Metallic health plans so please feel free to contact us at 800-320-6269 with your particular situation. There is no cost to you and we pride ourselves on helping people find the best value.

You can run your Covered Ca Health Plan Quote here to view rates and plans side by side from the major carriers...Free.
Again, there is absolutely no cost to you for our services. Call 800-320-6269 Today!