California health insurance
-
Health Reform Questions
- Should I Keep My Plan?
Should I Keep My Grandfathered Health Plan?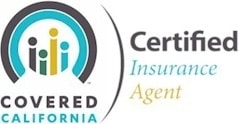 This is an important consideration for many Californians since Covered Ca came on the scene Jan 1st, 2014 and will likely continue. There can be significant advantages and disadvantages to any move depending on your situation so let's look at the basic groups that are out there and map out options in our a clear and easy to understand manner.
First, the Grandfathered set of plans
We need to understand a wrinkle in the original health reform law....Grandfathering. Basically, most health plans effective and not changed since 3/22/2010 are designated as "Grandfathered". This is the "if you like your plan, you can keep it" clause in action. These plans are not subject to many of the reform changes and can remain intact for as long as the carrier offers them providing that no changes in benefits are made. You should receive notification from your carrier if you have this status. Why does grandfathering matter?
If you have a grandfathered plan, the rates will probably be hard to beat in the new Exchange (or off Exchange) unless you qualify for a subsidy. There some older grandfathered plans which were priced poorly and those may not be good values. Otherwise, it will probably be hard to beat. We recommend quoting the new plans (with subsidy calculation built in) to see how the two options stack up but please contact us with your situation as the repercussions to losing grandfathered can be large.
Doctor network differences with old California health plans
We're finding out that the new networks for the Exchange plans (non-grandfathered) will be much smaller than prior networks by 30% in most cases and even less for some carriers. If your doctor choice is critical to your reason for having health insurance, do not get rid of Grandfathered status till we have better information on how that will play out. This will be a huge deal over the first few years and we don't understand how the lowest reimbursed doctors (very narrow network) are going to absorb the onslaught of new enrollees without significant delays.
What if you do not have a Grandfathered health plan?
Since Jan 1st, 2014, you will either have to change to one of the new Exchange/non-Exchange plans or carrier will automatically roll you over to the most equivalent plan to your existing plan. All the old, non-grandfathered plans went away Dec 31st, 2013. Some carriers even discontinued Grandfathered plans as well (Health Net of California) but we're hoping that's the exception and not the rule. So how should we compare current plans and the new options?
How to Compare Grandfathered Plans with new Covered Ca options
You can quote, compare, and enroll through our Covered Ca Quote page but it's best to discuss your options since the Subsidies are such a big deal and will probably swing any decision. The calculation can be complex (ask the roughly 50% of self-enrollers that used incorrect information) but we can boil it down to 5-10 minutes over the phone. Call 800-320-6269 and we can evaluate all the options. Our services are free to you. Subsidies will automatically be calculated for your convenience and these are the best rate possible. We've been through the Exchange application and it's not the easiest process. Health history confusion has been substituted by income verification confusion so please, let us help you through this process. The rates are identical and there is a great deal of complexity to this decision. We are here to help you through the process.

You can run your Covered California Health Plan Quote here to view rates and plans side by side from the major carriers...Free.
Again, there is absolutely no cost to you for our services. Call 800-320-6269 Today!