What Info Should I Have Ready To Enroll in Covered California?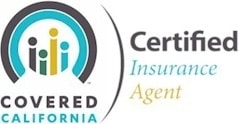 With the new Health Reform enrollment process, what should you have ready in order complete the process?
The process has changed considerably since we transitioned from essentially medical underwriting to financial underwriting. Let's walk through what you should have ready.
The Basic Requirements to Quote And Compare Plans
We will need this information to run quotes now in the new system:
Level 1 - Basic Quote
Number of Members in the Household
Estimated Gross Income for Household for current year (explanation of MAGI)
# of Family Members
Zip Code
Dates of Birth for Eligible Members
That's it. To run a health quote and most importantly, establish if we can qualify for a subsidy, the above information will be adequate to start.
We're happy to run this quote for you and analyze the results to pinpoint the best values.
For self employed people, make sure to look at your Personal gross income and not your Schedule C Gross income. Those will probably be very different amounts. Look at your 1040, line 37 as a good guide.
Quote Covered California and Off-Exchange Plans
Apply for Exchange and Off-Exchange Plans
Level 2 - Provider Consideration
Let us know if there are certain doctors and most importantly, hospitals, you want to keep since the provider networks are shrinking significantly and there may even be exclusive hospital contracts with certain carriers.
Level 3- Health Expense Expectations
If you have significant health issues or expected expenses, please make a note of this as it can affect which plan presents the best value.
The same rules apply as before Health Reform in comparing the California health plans in that you want to compare the annual premium difference against the difference in deductible/Out of Pocket Maximum to find the best "price point" on the market.
So that's the Quote and Compare section.
What about actual enrollment?
Financial (only if eligible for subsidy and/or applying in Exchange). Be prepared to enter current income data by source. These are the common sources:
Payroll
Unemployment Benefits
Social Security Benefits
Retirement/Pension Income
Rental or Royalty Income
Alimony Received
Investment Income
Capital Gains
Farming or Fishing Income
Cancelled Debts
Court Awards
Jury Duty Pay
Miscellaneous
Citizenship/Residency
You may need additional documentation to verify U.S. citizenship or residency (including State).
If your status is more involved, make sure to have verification documents handy.
Doctor and Hospital information
If you want select plans according to your providers, make sure to have their accurate names and cities.
We have access to a system that will parse plan options by providers if that's important to you.
Payment Information
You can either pay the first month's premium by check or use a Automatic Debit Transfer from a checking account. You'll need your account number and routing number to do so.
This is a general list of what most people will need to both quote and enroll in a new California Exchange plan.
The fastest approach is to call us at 800-320-6269 and we can figure all this out in about 10 minutes.
The enrollment process is not easy but we are here to help walk you through any questions you have and we can save you a great deal of time at no additional cost to you.

Related Page: Best Tips for Comparing Covered Ca Plans