California health insurance
-
Health Reform Questions
- cost sharing benefit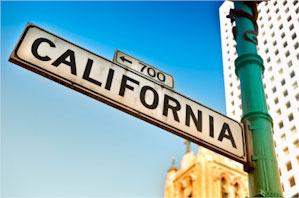 What Is The Cost Sharing Benefit?
Real Answers for Real Californian's
Questions on Covered California

Many people have heard about the Health Subsidy which helps qualified individuals and families that make between 138% and 400% of the Federal Poverty Level with subsidies they can use towards their health premiums. Not as many know about the cost sharing benefits that are available to individuals/families that make between 138% and 250% of the FPL. It's equally beneficial so let's take a look at how it works.
Better benefits if you qualify for cost sharing
People who make between 138% and 250% of the FPL will be able to get richer benefits at the same premium (reduced by separate health subsidy) on a sliding scale. They must purchase a Silver level health plan in the Exchange in order to get the Cost sharing benefit although the separate health subsidy can be applied towards any metallic plan in the Exchange. If you're between 138% and 250%, definitely consider a Silver health plan in the Exchange. So what are the levels.
Benefit Sharing improvement to Actuarial Value
Basically, the Silver plan is a 70% AV. This means that for the average person, the plan will pay 70% of the health care costs and the average will pay 30% (aside from premium). If you qualify for Cost Sharing Benefits, you're AV will increase (as will your benefits) but you will pay the same Silver rate (minus subsidies applied).
Here are the levels:
Tier 1: 138% - 150% of FPL: 95% AV

Tier 2: 150% - 200% of FPL = 87% AV

Tier 3: 200% - 250% of FPL = 73% AV
The Tier 1 level is a very rich plan (richer even than the Platinum metallic plan). A person who qualifies for this can expect to have very little out of pocket. The Tier 2 plan is 3% than the standard Silver plan which also helps reduce out of pocket expenses.
How to get your cost sharing benefit
Take a look at the FPL Grid on the right column. Estimate your current year's household gross income (MAGI explanation on right). If you fall in the 138%-250% range, contact us and we can help you enroll on a plan that will offer you the best value at the maximum subsidy. You can run your quote here or contact us below with the following information:
# of people in household

best estimate for 2013 gross household income

dates of birth and zip code of household members
You can run your Covered California with Cost Sharing quote to view rates and plans side by side from the major carriers...Free.
Again, there is absolutely no cost to you for our services. Call 800-320-6269 Today!