California health insurance - Health Reform Questions - calhealth.net and you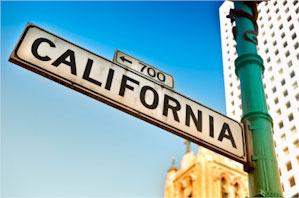 What Is Calhealth.net's Role?
Real Answers for Real Californian's
Questions on Covered California
So if there a new marketplace for health insurance in California, what is Calhealth.net's role? Same as it ever was! The new marketplace has only become more complicated. Yes, before we had to consider health issues and that has gone away (which we're very thankful for) but now there new levels of complexity which figure into the calculation (income levels, Federal Poverty Level, Metallic Plans, Cost Sharing Benefits, In versus Out of Exchange, and on and on). There has never been a time that the California shopper needs guidance from a knowledgeable and unbiased third party more than right now.
Benefits of using calhealth.net (at no cost to you)
Access to all the plans and rates both in and out of the Exchange at the best rate

Guidance on plan selection, market place selection, and network research

Enrollment assistance both in and out of the Exchange

Guidance on maximizing health subsidies and cost sharing benefits if eligible

Service both during the enrollment process and after

Unbiased approach with all the Exchange carriers
We're independent brokers but why go through us rather than directly to the Exchange? Great question. The Exchange can only show you Exchange plans which may or may not be the best value for you. We can even help you in the Exchange!
We have helped Californians find affordable health insurance exclusively for almost 20 years! You're not going to find that with a phone rep at the carriers, the Exchange, or even with most brokers.
We have helped 10's of 1000's of satisfied clients find the best priced health plan to fit their needs. We know the right questions to ask and we can greatly reduce the time it takes you to find the best plan. That's just the result of 1000's of hours dealing only with health insurance plans.
You'll find that we do not push or sell you when we're in contact. We do not want to be treated that way and neither do you. If you have questions, we'll try to address those as clearly and succinctly as possible. That's it. No pressure. No follow up calls. If we can help you and you want to go with us, great. We need to earn it. You can always request us as the designated agent through the CoveredCalifornia website here by searching for "Goodacre Insurance Services" on the right panel.
Take a look at our Guru section. We really want people to understand their options so they come out ahead. You'll see our effort in those articles. Hopefully that's a token of our effort to be your third party advocate in the new world of California health insurance.
Please submit your California health reform question and we will reply both to you and add it to the GURU page (anonymously).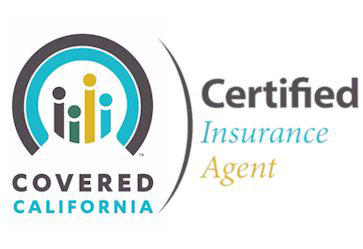 Covered California, California Health Benefit Exchange, and the Covered California logo are registered trademarks or service marks of Covered California, in the United States.

Our Services are FREE to You
Quote Exchange and Off-Exchange Plans
Apply for Exchange and Off-Exchange Plans
Quick Intro to New ACA Options start here
---
MAGI (Modified Adjusted Gross Income)
For most taxpayers, MAGI is the same as Adjusted Gross Income (AGI) which can be found on Line 4 on a Form 1040EZ, Line 21 on a Form 1040A, or Line 37 on a Form 1040.
Taxpayers who receive non-taxable Social Security benefits, earn income living abroad, or earn non-exempt interest should add back that income to AGI to calculate MAGI.
---

Federal Poverty Level Grid
(estimate current year household MAGI)
Family
Members
FPL
138%
150%
200%
250%
300%
400%
1
$11,490
$15,856
$17,235
$22,980
$28,725
$34,470
$45,960
2
15,510
21,404
23,265
31,020
38,775
46,530
62,040
3
19,530
26,951
29,295
39,060
48,825
58,590
78,120
4
23,550
32,499
35,325
47,100
58,875
70,650
94,200
5
27,570
38,047
41,355
55,140
68,925
82,710
110,280
6
31,590
43,594
47,385
63,180
78,975
94,770
126,360
7
35,610
49,142
53,415
71,220
89,025
106,830
142,440
8
39,630
54,689
59,445
79,260
99,075
118,890
158,520

0- 138% = Medi-Cal
138% - 150%: premium capped at 2-4% of gross; Tier 1 Benefits
150% - 200%: premium capped at 4-6% of gross; Tier 2 Benefits
200%-250%: premium capped at 6-8% of gross; Tier 3 Benefits
250%-400%: premium capped at 8-9.5% of gross; no cost sharing
>400%: no subsidy or cost sharing

For 138%-250% range, apply for Silver in Exchange
For 250%-400% range, apply any Metallic plan in Exchange
For >400% range, apply any Metallic plan off Exchange

---

Penalty for Not Purchasing 2014 Insurance
$95 per family member or 1% of income, whichever is higher
OVER 500,000 ONLINE
CALIFORNIA HEALTH INSURANCE
QUOTES SINCE 1999
QUOTES PROTECTED BY:



60% of Californians are paying too much for
health insurance. Let's Change That!