What Will Happen To My Health Rate?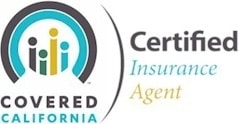 It's the question on everyone's mine.
There's so much press about rates going through the roof and rates going down that it's hard to tell what the truth is. We base our guidance on reality and an unbiased approach.
So...what can we expect for health insurance rates in California following Jan 1st, 2014?
It depends.
The three big rate drivers
There are three major changes in the Health Reform law that will tug on health insurance rates (up or down) depending on which side you fall on. They are the new mandated benefits, availability of subsidies, and age/member changes in decreasing importance.
Let's look at each one and give a rough estimate as to what we can expect by group.
Mandated health benefits are richer and more expensive
The new mandated metallic plans (Platinum, Gold, Silver, and Bronze) are the new plans on the market.
There will be slight differences between carriers and even plans but they must all fall along certain guidelines. Here's the deal...the new plans are much richer than anything people have actually bought on the market in quite some time.
The Platinum and Gold plans have no deductibles.
We haven't had no deductible PPO plans in probably 10 years now.
They priced themselves out of the market.
The Silver runs around a $1500 deductible which is still richer than what 80% of the individual/family private market shoppers choose as a plan. Prior to the Reform switch over, $3500 deductible plans was the norm with other little wrinkles built in (large brand RX deductible, limited number of office copays, diagnostic lab as part of max, etc).
The closest plan we have to what people actually buy is the Bronze or Catastrophic plan (only for people under age 30). This shift up in benefits will affect pricing but most people will go with the bronze unless they have serious health issues. If the richer plans attract more risk, expect their rates to skyrocket after the first year.
So what did the law do to offset this richer set of benefits?
The great neutralizer... Health Subsidies
For people who make between 138% to 400% of the Federal Poverty Level, they will likely be eligible for very large subsidies which will instantly bring down the cost of their insurance premium.
We are talking about $1000's of dollars per year which the people will get right away (deducted from insurance premium each month).
This is the biggest dividing line in terms of rates you can expect...do you qualify for a subsidy?
If you do, expect the rates to drop to ten's or 100's of dollars depending on age/plan/area. If you do not qualify for a subsidy, expect the costs to increase approximately 30% depending on plan, age, area.
That brings up our third area...Age.
The 3 to 1 Compression
We're seeing bigger changes along the age variable than area and size of family (which can both affect plan rates). Older people, say age 50-64 can expect less of an impact from Health Reform and we have even seen some rates go down.
Younger people, those under age 50 and especially towards the 20's and 30's can expect rates to increase significantly (unless they qualify for a subsidy).
This is due to a new rule that the oldest person's rates for a given plan/area cannot be more than 3 times the costs of the youngest person.
Grandfathering health plan rates
There's one final group which we need to mention.
People who have not changed their plans since 3/22/2010 are likely grandfathered (if their carrier continues to offer the plan). These people will likely not see a big impact from health reform since most of the mandates do not affect their plans. They will likely have better rates than the new plans unless one of the following is true:
They might qualify for a subsidy on the new plans
They were rated up (higher tier) due to health
They have a HIPAA, MRMIP, or other more expensive health plan
Rough sketch of what to expect for new rates
Worst Case: younger person, not grandfathered, no subsidy - average 60% increase
Best Case: older person, subsidy - depending on income 30-80% reduction
Average: middle age person, no subsidy - possible 15-30% increase
Quote Exchange and Off-Exchange Plans
Apply for Exchange and Off-Exchange Plans
Again, these are rough guestimates since so many variables can figure into your available rates.
This is definitely no time to wing it.
Please contact us to go over your situation since some changes cannot be reversed (losing grandfathered, etc). There is no fee for our service and we understand the ramifications of the different reform options to make sure you get the best outcome.
You can quote all the catastrophic plans across the main carriers through our instant Quote engine.