California health insurance
-
Health Reform Questions
- Will my benefits change
Will My Health Benefits Change?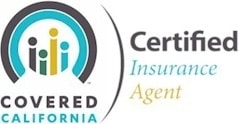 This is a key question and the answers, unfortunately are varied and many. Let's walk through what you can expect in terms of major benefit changes along the various options available.
It will range from no changes (grandfathered plans) to significant changes (subsidized plans with cost sharing aspect).
So what can we expect in terms of benefit changes?
Grandfathered plan will likely remain the same
If you have not made material changes to your plan since 3/22/2010, you likely have a grandfathered health plan assuming that the carrier continues to offer them (Health Net will not, for example).
Your benefits and rate structure will remain pretty consistent when the clock strikes midnight on 12/31/2013. Most of the mandates do not impact your health plan and unless you qualify for a health subsidy or have a very high rate (relative to new plans), it's probably your best bet to stay on the plan or contact us to look at options.
The new Metallic Health Plans
If you are not on a grandfathered health plan, you will need to move to one of the new plans (either on the Exchange or off the Exchange...more on this later)
The new Covered Ca plans for individuals and families or at renewal for group insurance plans.
These plans are quite different than the plans that have been popular on the market in a few ways.
We'll hit the highlights.
Below are approximate benefits since each carrier can tweak their offerings up to a certain amount.
Platinum: No deductible, $4000 OOP, approx 10% coinsurance or copays
Gold: No deductible, approx 20% coinsurance or copays
Silver: $1500 deductible, $6350 OOP, approx 30% coinsurance or copays
Bronze: $3500 deductible, $6350 OOP, approx 40% coinsurance or copays
Catastrophic (age 29 and under). $6350 deductible, $6350 max, limited office copays
Benefit differences for new Metallic plans
There are pretty noticeable changes with the new plans.
We'll hit the highlights here:
Maternity on all plans
Preventative covered on all plans
Comprehensive deductible for standard benefits and RX
Generic and Brand are covered on all plans
Mental Health Benefits treated as if medical
Obesity related treatment covered
Pediatric dental part of medical plans now or separate stand-alone
You can access more detail on the core Essential benefits for California health plans through the Health Exchange Quote page.
Apply for Exchange and Off-Exchange Plans
What we expect in terms of plan choices
Roughly 80% of pre-ACA California health shoppers pick one of three plans.
Needless to say, they are the least expensive plans on the market.
We expect that most people will choose one of two plans in the newer regime for the same reasons depending on whether they qualify for a health subsidy.
If you qualify for a Health Subsidy and a Cost Sharing Benefit the Silver health plan in the Exchange will likely be the plan of choice.
If you qualify for a Health Subsidy but not a Cost Sharing Benefit, you can choose any plan in Exchange.
If you do not qualify for a health subsidy, the Bronze health plan out of the Exchange will likely be the plan of choice unless you have very large health expenses and the annual premium difference between the Bronze and richer plans (Silver, Gold, and Platinum) doesn't offset any advantages in benefits you might receive by upgrading.
So how do you pick a plan?
Call at 800-320-6269 or email us with your situation.
We need to know the following:
number of family members under one tax filing
best estimate for current Modified adjusted gross (Defined on left bar) household income (for subsidy calculation)
estimated expected health expenses for the year by family member
dates of birth, zip code, and any other relevant information
With this information, we determine which plans and rates might be the best value to you.
Of course, we're happy to walk through any questions you have. Please call at 800-320-6269 or email.
There is no fee for our service and we are happy to help.

You can quote all the catastrophic plans across the main carriers through our instant Quote engine.