California health insurance - California Senior health insurance - Medigap for California
Introduction to Medicare Supplements for California
Medicare Supplements are Standardized by the Federal Government (detail below)
80% of Med Sup shoppers purchase the G plan now that the F is no longer available. (detail below)
Your total package is Part A and B (Medicare), a Med Supp plan, and a Part D RX plan
Quote and Compare California Medicare Supplement Plans (doctor networks, brochures, exclusions can be accessed by clicking on plan name through the quote)
Medicare Supplements for Californian Seniors.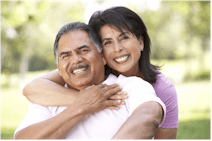 Medicare options have changed quite a bit over past 5 years.
First, we had the advent of high deductible G plans which are now much more common.
We lost some of the higher end plans whose only benefit was medication coverage since Part D came on board to cover RX costs.
We have also seen the addition of new plans which include more cost sharing but offer lower priced premiums.
Of course, we have to weigh the flexibility of Medicare supplements against the cost savings of Advantage plans.
There's a lot to consider and you're like to received dozens of colorful brochures months before turning 65.

You can quickly run your instant quote for both Medicare and Medicare Advantage plans available in Medicare including the dominant carriers available through our free Medigap quoting engine.
Let's do a quick walk through how Medicare works and the value of Medicare supplements.
We'll then look at which plans have been good values and popular options on the market to address the holes in Medicare.
Let's get started.
First, what is the core Medicare plan?
Medicare is primarily divided into 3 sections that really matter.
There's Part A which deals with hospital or facility based care (the big ticket items in today's world)
Part B for physician charges (think doctor's offices)
Part D for medication coverage.
The core benefits for Part A and B work the same way.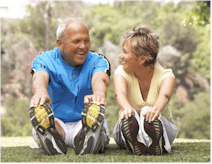 Each has a calendar year deductible that you need to meet first.
After you meet this deductible, Medicare will then pick up 80% of the charges and you need to pay the other 20%. There is no cap to this 20% which is the key reason to have type of supplemental coverage for Medicare.
Part D is handled separately with its own plan which revolves around smaller deductibles and copays with different levels of benefits.
A Medicare eligible person generally does not need to pay for Part A but Part B usually requires a monthly premium depending on a person's income.
Part D will also require a separate premium.
So that's the core Medicare program in a nutshell.
Where do the Medigap plans come into play?
So what do Medigap plans cover?
Depending on the plan you choose, Medicare supplements will fill in these various holes in Medicare to different degrees.
The key concern is the deductibles, co-insurance of 20%, and of course medication.
The various plans are standardized by Medicare so a G plan is a G plan regardless of the carrier.
This means that we're looking at cost and carrier stability (which ultimately affects costs going forward).
We make it easy to compare the major carriers all on one page with our free and instant California Medicare supplement quote engine.
Speaking of the G plan, this has been the most popular plan for a while for the simple reason that it covers supplements all the major holes of Medicare.
It covers both deductibles (Part A and B), the 20% coinsurance, and other benefits.
It's hard to justify going down the scale from the G plan since you are making a decision that might reverberate for decades especially, if your health changes.
The Advantage Plan alternative to Medicare Supplements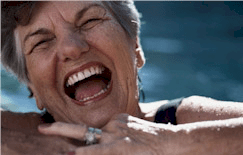 If you are really cost sensitive, there are the Medicare Advantage plans to compare and you can quote those as well through our online Medicare
quoting system.
We have provided all the tools but of course, we're happy to walk through your situation.
In the meantime, check out the rates for yourself through our California Medicare quote page.

Popular Related Pages:
Best Medicare Supplement value Why the G plan is hard to beat

You can run your Medicare Supplement Quote here to view rates and plans side by side from the major carriers...Free.
Again, there is absolutely no cost to you for our services. Call 800-320-6269 Today!