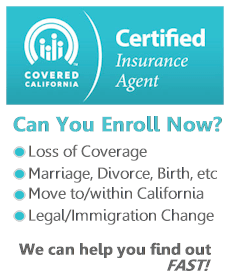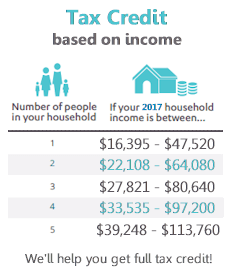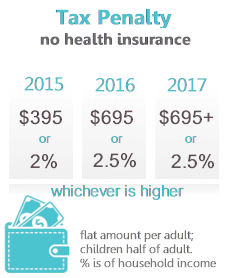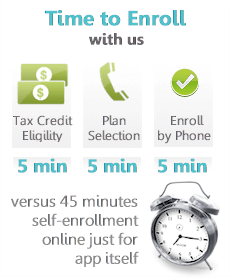 Call 800-320-6269 - As Certified Covered Ca Agents, our Services are FREE to You!
What Type of Coverage Do You Need?

Learn how to find the best
values in health insurance.


Delta Dental starting
at $13/month.

Typical VSP vision savings
$356/year after plan cost


Find Term life plans starting
at a few dollars per day

Quote Covered California (with tax credit), off-Exchange, or Short term health plans on one page!

Thousands of Californians
20+ Years EXPERIENCE
Thousands of Californians
20+ Years EXPERIENCE
from

ME

"a million thank you for your prompt attention to all the details concerning this process. You've made it that much easier to enroll."
from

SD

"Thanks again for your help - I had absolutely no idea how to get this done when I got up this morning. You've made it remarkably easier than I expected. I hope you're not stuck at the office all night..."
from

KV

"Anyway, I hope you got some time off this past week! Thank you again for your help and efforts on my behalf! I was very lucky to find you."
from

EK

"I thank you very much for the time that you have invested in handling everything
from

SR

"I truly appreciate the quick response and will think of you in the future if I need to make any changes to my insurance plans."
from

VH

"You are awesome... takes a huge worry off my back, thank you for your kind. thanks for your time and kindness. !!"
from

SA

"Wow, I can't thank you guys enough for your help...I couldn't imagine trying to tackle this on my own!"
from

LM

"You are my new best friend. A HUGE thank you again.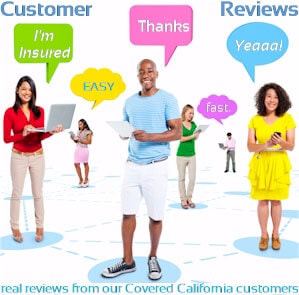 About Calhealth.net
20 years of experience in the California health insurance market has taught us one thing...Competent and experienced guidance is Invaluable
We can quickly (very important) size up your health insurance needs and clearly explain the options available to you. Our focus is finding the most coverage at the best cost to you.
We are licensed Covered Ca agents with in-depth knowledge of their plans, process, and tax credits.
Call us...you will be Pleasantly Surprised. 800-320-6269


Request a
10

Minute Health Plan Check-up

We'll quickly see if you have the best priced plan available and if you qualify for a tax credit

800-320-6269

Our Services are FREE to You
Calhealth.net is a Goodacre Insurance Services Website
This website is owned and operated by Goodacre Insurance Services, which is solely responsible for its content. This site is not maintained by or associated with Covered California, and Covered California bears no responsibility for its content. The email address and phone numbers that appear throughout the site belong to Goodacre Insurance Services, and cannot be used to contact Covered California.