California health insurance
-
Individual California health insurance
- Compare Individual versus Cobra health insurance
How to Compare Cobra and Individual Health Insurance in California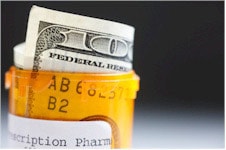 The California individual family health insurance market is interesting in that most people in California received their coverage through employers or government.
This leaves a ragtag assortment of individuals that need coverage including students, self-employed, retired individuals (pre-65) and yes...those leaving group health plans. The reasons for leaving group can be varied as are the situations.
Some people are laid off while others are starting their own business.
Most of these individuals have a Cobra option but they don't realize that the individual/family market is also an option and many times, a better option. Let's look at how to compare your Cobra option against individual family health insurance on the California market.

First, a quick warning.
We can't recommend losing your Cobra option before having a confirmed approval in writing from a new carrier for the plan and rate you want. Coverage is guaranteed issue which means you can't be declined based on health now but you want to check your doctors first.
What this means is that the earlier you quote and application for individual coverage, the better. This way, we can get a decision back (usually takes about two weeks) before lapsing your Cobra option.
Cobra is very strict and if they don't receive the opt in letter, it's gone.
Okay, so how do compare Cobra and Individual?
As you may know, Cobra is just continuation of the group health plan that you pay for.
Group health insurance tends to be richer in benefits but more expensive than individual.
If you have serious health issues where you're likely to meet the plan deductible and maximum, Cobra might be the better option. It's not possible to compare apples and apples since individual family benefits are much less rich.
Why is that?
An individual is essentially paying for his/her own coverage.
He or she must look at the premium that goes out the door and this calculation has forced deductibles higher over they years. Companies are offering group health insurance to attract and retain qualify employees so the metric is quite different. Never the less, look at your Cobra monthly premium, deductible, out of pocket max, and medication benefits.
Compare those items against a standard individual plan (Maybe a $2K-3K deductible which is the norm) to see what kind of savings you can gain by reducing benefits.
If the annual premium savings makes up fully (or partially) the benefit difference, individual might be the way to go if we can qualify based on health.
We're happy to help you make this comparison at 800-320-6269.
You can email us your census info (ages, zip code, current plan and rate) and we'll see what the market has to offer.
Piece mealing Cobra
You can usually piecemeal Cobra as well.
Maybe one person has health issues (doesn't have to be the previous employee) and you need Cobra for that person but want to get less expensive individual coverage for the other family members. That's fine. Use this to your advantage.
You may also want to get medical coverage through the private market but keep Cobra for dental and or vision. Group dental and vision are much richer than individual so this can be a good strategy especially if you expect to use these benefits (orthodontics, up coming dental work, glasses, etc). Verify with your group administrator or carrier that you can piece-meal the coverage but then use this to your advantage.

Important Pages:
Guide to Covered California Plans
You can run your California Health Plan Quote here to view rates and plans side by side from the major carriers...Free.
Again, there is absolutely no cost to you for our services. Call 800-320-6269 Today!