California health insurance
-
Understand California health coverage
- Best California health plan
Best California Health Insurance Plan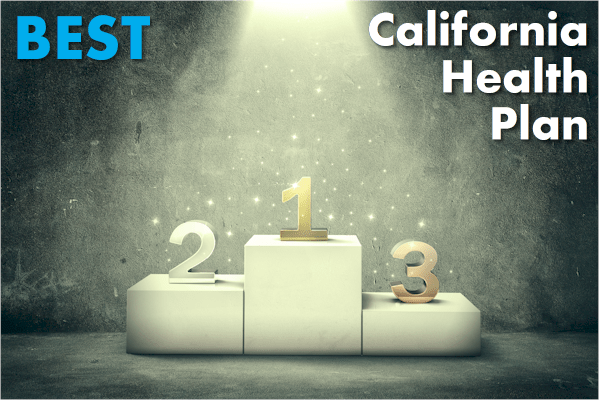 We're always a little leery of anyone stating that something is the "best" especially with a complicated product like California health insurance.
That being said, 80-90% of the dozens of health plans on the market do not make financial sense.
We can safely remove them from our candidates for the "best California health insurance plan".
So why is this case and which plans are then left over to consider.
Now those are questions we can answer after 20+ years in the health insurance market and 1000's of clients (and health plans).
We've seen the best and the worst (always changing by the way) so let's share some insight on how to find the best California health plans and actually list out what they are on the current market.
You can always run your quote here:

---
So how do we define best California health insurance plan?
It's simple and it is consistently what everyone asks for when we speak with them.
"The best coverage for the lowest rate".
That is literally the answer we get and it's always with a hint of sarcasm as in "duhhhh".
Since most people don't deal with health insurance daily, the jump from that simple and concise statement to an actual plan selection leaves people with confusion and doubt.
Let's boil down that high level statement to something we can actually use to pick the best health insurance plan in California.
---
Total potential out of pocket versus total guaranteed out of pocket
This is really the measure we need to look at in order to find the best coverage.
How much in guaranteed cost (your annual premium paid) will we pay versus how much is potential total cost (expected medical out of pocket if we get really large bills plus a smaller consideration on what we'll pay for more common smaller bills).
That's it!
That defines the best health plan choice for you.
We want to lower our monthly or annual premium to a point where it doesn't make sense to go lower in case we get really big bills.
Let's take an example.
---
Example of our ideal best health insurance plans
Let's say we're considering a $2000 deductible plan with a $6300 max out of pocket ($6300 real exposure for the big bill).
It's $350/monthly.
Now let's say we're comparing it with a $5000 deductible plan with a $6300 max out of pocket.
True exposure for the big bill is $6300 as well and the premium is $150.
The latter exposes us to a higher deductible if something big happens but we save $2400 annually in premium whether we use the plan or not.
That may sound like an extreme example but it isn't on today's market.
In that case, we'll save a guaranteed $2400 versus a potential of $3K.
That's a smart bet and one of those plans is definitely "better" all other things being equal.
So, let's provide you a short cut based on our daily experience.
What's the best health plan today for Californians?
You can access the online application here:

---
Today best California health insurance plan
Individual and Family:
It really comes down to whether you qualify for a tax credit based on income.
If so, the Silver plan will probably be best especially if you get an Enhanced Silver option (73, 87, or 94).
We can help you determine this at 800-320-6269 in 5 minutes over the phone.
If you don't qualify for a tax credit, it's then a question of cost versus expected health costs.
The Bronze and Silver generally make the most sense unless you know of very large medical bills through the end of the calendar year.
The Platinum only makes sense if we need to the max out of pocket very low due to large bills.
Again, we can help you analyze the various options for your situation.
The real question is carrier and network since the benefits are standardized now (a silver plan is the same across the carriers for Individual/family coverage).
The provider listings are about 2/3rds the size of the old networks or existing group networks so ask your doctor specifically "what Covered California plans do you participate with"?
We can then look at pricing from there.
That's it!
Yes, 4-5 plans.
You'll be hard pressed to justify going up or down the scale from these plans and the catastrophic health plan options are generally the lowest priced plans on the market..
We're happy to run a personalized health quote for you to make sure.
You can quote all these plans instantly and side by side here.

Related Articles:
How to choose a Covered California health plan
Understanding the deductible
Understanding the Max out of Pocket
You can run your Best California Health Plan Quote here to view rates and plans side by side from the major carriers...Free.
Again, there is absolutely no cost to you for our services. Call 800-320-6269 Today!