California health insurance
-
Group health insurance in California
- Small Business health coverage
Health Insurance Options for California Small Businesses
California is one of the most competitive States in the U.S. for Small Group health insurance options with over a dozen strong carriers competing against each other.
You can easily get an Small Group health instant quote for small business insurance or continue below for more valuable health insurance information for your small business.
You can always run your California Small Business health quote here:

---
Eligibility for Small Group
(quick summary)

Eligibility for Small Group
Benefits
1



2

3
1-100 eligible people (w2, partners, sole proprietors, corporate officers...not 1099); can choose to include part-time or not.
75% of eligible people must go with the plan.
Employer must pay at least 50% of employees premium.

1

2

3

4


Plans are guaranteed issue... regardless of health.
Premiums by employer are 100% tax deductible.
Employers can pay as little as 50% of the employees premium.
Can offer choice

Small Group plans change in terms of competitiveness quite often.
One California carrier and plan might be very low priced relative to comparable coverage one year and not as strong just 12 months later.
A decade ago, you could feel pretty certain that a well-priced group plan would remain that way for at least a few years
That is no longer the case!
This unfortunately merits much more diligence on the part of companies to make sure they have the best deal.
This is where we come in.
---
Not Shopping Small Business Health Annually Can Cost You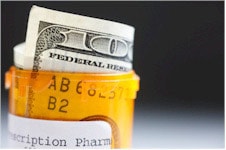 Primarily at renewal time, we go in and compare your companies current coverage against all the other major carriers.
It's not uncommon to find savings of 20-30% from a current plan that 12 months ago, was the best priced option on the market at a certain benefit level.
We are independent California health agents so we can quote and deal with any of the carriers.
It makes no difference to us aside from ease of use and customer satisfaction concerns that we inform our clients about.
Let's look at how to find the best rates and options currently on the California market and look at the direction the market is heading so you can read your California group health quote with confidence.
It's no shock to any California Small Business that the rates have gone up significantly for almost a decade now.
The best approach we have found to offset this constant onslaught is to take advantage of new flexibility offered by the carriers where you can give the employees a choice of many plans and contribute a fixed amount (for a fixed percentage of a certain plan to whatever plan they select.
This way, they can choose a plan that fits their needs and budget and the employers can better budget their healthcare dollars.
You can mix and match HMO's, PPO's, HSA's, and more.
Most of the strong carriers have offered some form of plan flexibility to mirror this approach so how do we find the best rates and plans?
---
How to Compare the California Small Business Health plans
Of course, the best approach is to enlist our guidance since we have run 1000's of California small group quotes and helped 1000's of companies quote, compare, and secure group health benefits for almost two decades now.
If you want to research the rates and plans on your own then please feel free to use our instant and free California group health insurance quote engine.
You'll see dozens of plans come up right away from all the major carriers (Anthem Blue Cross, Blue Shield of California, Kaiser, Aetna, Pacificare, United, and more).
Our advice is this...
find a certain benefit level (Silver level is most popular) and then use this as a benchmark to compare the carriers.
This will help you find the carriers for which your group's demographics price well.
It will at least point you in the right direction.
We're happy to do this calculation for you.
---
Other considerations on the Group health market
The group health market in California has changed so much!
That's not about to stop.
There are many different ways to save on employee benefits now.
There's no cost for our assistance and we have helped 1000's of California companies find the best values on the market.
Run your free quote to start the process
Related Pages:
Understand how the Group health market works
Current best plans on the Group health Market
You can quickly Request your

C

alifornia Group Health Bid for all options and we'll get right to work.

Call 800-320-6269 with any questions!