Losing Health Insurance in California? Don't Worry...We (Will) Have You Covered!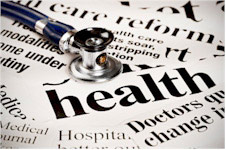 Most of the calls we get are from people losing health insurance. For all kinds of reasons.
We'll cover all the most common reasons and the best options available to you.
Don't fret.

We may even be able to help you get cheaper coverage with the new tax credits available through Covered California.
Either way, you have options and coverage is now guaranteed issue. This means you can't be declined due to health.
No pre-existing conditions waiting periods
No increases in premiums based on health
Essential health benefits standardized across all carriers
and oh yes,
Tax credits are available based on income
So things are okay. We just want to make sure to have coverage so we avoid the penalty for not having health insurance.
Penalty of almost 3% of income in 2016 for not having health insurance
So let's get to work.
Loss of Coverage actually opens doors now.
One quick silver lining...losing health insurance is the BEST trigger for new health coverage. It allows us to get coverage anytime during year.
We just need to enroll within 60 days of the loss of coverage!
Make sure not to miss this window or we may have to wait for open enrollment which starts Nov 15th for a Jan 1st Effective date.
Loss of coverage gives us the earliest effective available
Generally, you can have the 1st of the month following enrollment after loss of coverage.
Ideally, enroll prior to the 1st of the month that you want coverage to start.
We can help you with the whole process. Call 800-320-6269 or run your quote here.
There's no fee for our services and we specialize in Covered California!
Okay, let's break up the main reasons that people lose coverage and discuss specific differences with each.

Click on your situation go to right to that section
All are slightly different so we'll cover them separately. You can click on the link above to go right to that section!

---
Losing health insurance at age 26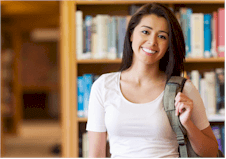 As part of the ACA law, dependent children can stay on a parents coverage (regardless of student status) until they turn age 26.
We get many calls (from parents too) worried about options.
Good news.
Loss of coverage at age 26 allows the individual to get their own plan right away. A few quick notes.
The carriers and networks will likely be different between an employer sponsored health plan and the new Individual Family plans available (in Covered California or out).
If a 26 year old has ongoing health care, we recommend that they ask their doctors "What Covered California plans do you participate with"?
The ACA networks are all the same but the doctor's offices know the term "Covered Ca". Even the plans now available outside Covered Ca have the same networks.
This is important and the online directories are still a mess. We can research this for you!
Just email us the list of doctors and the cities. We'll get right to work. help@calhealth.net
26 year olds and income
Most of the benefit of Covered Ca is based on income. In fact, all of it.
If our income is between $17K and $46K, there may be tax credits available.
The lower the income, the higher the tax credit. We can quickly calculate this for you.
Key points for 26 years olds losing coverage:
Keep in mind that Covered Ca's "household" is defined by who files taxes together. If our 26 year old files their own taxes, we just look at his/her income.
If a parent claims them, we have to look at the whole family's income. More complicated. Either way, in 5 minutes, we can quickly size up the options.
There can also be richer plan benefits for the same price as the normal Silver plans based on income.
The plans are month to month so a person can cancel at any time.
Just make sure to enroll during the 60 day window and ideally before the 1st of the month.
Main point...don't delay. Call now at 800-320-6269.
You can run your quote here but Covered Ca is tricky. We can save you hours and sanity. It's a free service.

---
Losing health insurance while pregnant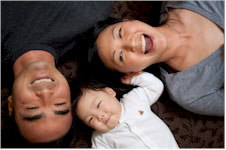 We get frantic calls along this line. Rest assured. Aside from some network considerations, we have options.
If you are losing health insurance and pregnant, it's really important to get enrolled right away.
We want to make sure that we have continuous coverage from when the prior plan ends.
As soon as you find out you're losing health insurance, call us at 800-320-6269.
Key points for Californians losing health insurance while pregnant:
Coverage is now guaranteed issue so pregnancy does not affect our ability to enroll
There is NO waiting periods for pre-existing conditions
Pre-natal, well child checkups, immunizations are covered at 100% in-network
We can choose from any of the plan levels (more on this later)
You may qualify for tax credits or enhanced Silver plans based on income
So that's the good news.
Are there any concerns?
Doctor networks are different
Group health plan networks (lists of doctor and hospitals) are different than those available on individual and family. This includes Covered Ca.
Individual family networks (including Covered Ca) are smaller than group plans.
It's important to check on your desired hospital and OBGyn to see what plans they participate with.
We can check your doctor participation for you at help@calhealth.net
If you're doctor is not in network and you absolutely must keep them, you can check into Cobra if coming off of an employer sponsored plan.
Cobra will likely be more expensive and your plan options might be limited.
We can help with that comparison at 800-320-6269
What plan to consider if pregnant and losing health insurance?
First, we see if you qualify for a tax credit and Enhanced Silver plan based on income.
If you're offered the Silver 87 or Silver 94, that's awesome! No need to look further.
We compare the carriers, rates, and doctors. Done!
If not, we need to help you analyze the Silver, Gold, and Platinum plans.
Pregnancy is expensive.
Simple deliveries can run $10K. Caesarian starts at $20K. My second born was $180K (he's happy and healthy!)
We need to consider the expected expenses versus the benefits differences.
Especially the Max out of Pocket since you'll probably hit this number!
We can run through all these options at 800-320-6269. Our service is free to you!

---
Losing job health insurance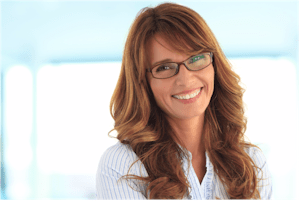 Insult to injury.
It's bad enough to lose employment but then you get the bill for Cobra.
Ouch.
Cobra is continuation coverage a person can get if they lose employer-based health insurance.
Good news. It's the same plan you had through the company as long as the company continues to offer coverage.
If the group plan goes away, Cobra goes away.
The rate is usually 10% higher than what the company paid.
The problem is that this rate is usually through the roof especially if you just lost a paycheck.
So what can you do if you lose health insurance due to a layoff or loss of employment?
A small silver lining.
Health insurance is now guaranteed issue. They can't decline you based on health.
Here's the plan.
Call us at 800-320-6269 or email@calhealth.net with this info:
your zip code
date of birth(s)
best estimate for this year's income
Cobra rate and plan.
We'll quickly run the numbers and see if we can get a tax credit to lower your rates.
It's really the heart of the ACA (Covered Ca in our State). As certified Covered Ca agents, we can quickly size this up for you.
With the loss of employment, your expected income may result a discounted rate!
One quick note. The employer plan doctor lists are broader than individual family plans (including Covered Ca)
For most people, the Cobra rate is so high that Cobra isn't even an option.
Network differences or not!
What if Company shuts down health plan?
In this case, there may not be a Cobra option.
This forces the issue toward individual/family coverage or to a spouse's employer health plan (if available).
Either way, call us at 800-320-6269 and we'll see what's available!
Make sure to call and enroll as soon as you find out coverage is ending. There are rules on effective dates and the ability to enroll itself.

---
Losing Medi-cal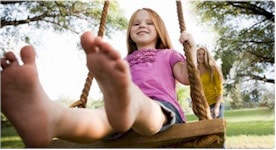 We're getting lots of calls from Californians that find out their medi-cal is cancelled.
In fact, medi-cal has been so impacted that many people find out after the fact.
Go in for a prescription. Sorry, medi-cal is cancelled.
Hopefully medi-cal can catch up with the workload but let's look at what we can do.
Why are people losing Medi-cal?
There are many reasons but the most common one has to do with income.
Medi-cal is tied into State and Federal hubs such as EDD where it can spot-check income.
If the system sees income amounts for a given month higher than the threshold.
It cancels coverage.
This usually applies to adults age 19 and over more often than for children.
Children eligibility has a higher income threshold than adults. Much higher.
What do if if you lost Medi-cal
Good news is that you are probably now in the Covered Ca sweet spot!
Just over the Medi-cal threshold is the Silver 94 and Silver 87 plans with very large tax credits.
The tax credits brings down the cost significantly!
We've seen premiums of a few dollars for very rich coverage in this category
If you lost Medi-cal, call us at 800-320-6269 and we'll quickly get you set up for Covered Ca with the most tax credit available.
What if your income bounces around month to month?
You can play the game of enrolling, getting cancelled, and re-enrolling but it's a losing game.
Standard medi-cal enrollment can take 30 days now.
You'll spend half the time in limbo if health care needs arise.
Again, let's see what Covered Ca will offer.
Our services as Certified Covered Ca Agents is free to you!
Call 800-320-6269 if you lost Medi-cal

---
Losing health insurance due to Obamacare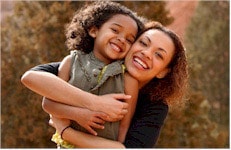 This situation is less common since most of the transition has already occurred but there will be bumps in the road.
Some companies will shut down their employer plan due to the new costs
Some plans are disappearing from the market
Some carriers are pulling out of certain areas
Some doctors are leaving networks
Regardless of the reason, loss of health insurance is our Golden Ticket!
Loss of coverage allows us to enroll with the earliest effective date and outside of Open Enrollment (generally Nov 15th-Feb 15th of each year).
Make sure to contact us right away at 800-320-6269
We need to enroll within 60 days of losing prior coverage.
What about the new plans?
There are usually two different outcomes:
A person qualifies for a tax credit based on income and is happy
A person doesn't get a tax credit. Sticker shock!
Everything is based on income now so let's go through your estimate and make sure you're getting all the tax credit available to you!
One note.
The new ACA doctor networks are about 2/3rds the size of the old individual/family plans.
There's no way around that. The Covered Ca and off-Exchange (direct with carrier) networks are identical by law.
There's only one network for individual/family plans after Jan 1st 2014.
Check with your doctors to see what "Covered Ca plans they participate with".
The doctor offices all know the "Covered Ca" name now.
We can also research this for you. Just email us your doctor/hospital preference to help@calhealth.net
Also, the new HSA plans have cumulative deductibles which means one person has to meet the full family deductible. We can explain this in detail.
HIPAA, Healthy Family, CHIP, and other programs have largely gone away due to Obamacare.
These programs were all designed for people who couldn't get coverage due to health.
That's no longer a concern.

Either way, call us at 800-320-6269 and we'll help you with the entire process. There's no cost for our services!

Important Pages:
SImple Tips on Comparing Covered California Plans
You can run your California Health Plan Quote here to view rates and plans side by side from the major carriers...Free.
Again, there is absolutely no cost to you for our services. Call 800-320-6269 Today!