California health insurance - Understand Health Coverage - Blue Card Program
What is the Blue Card program?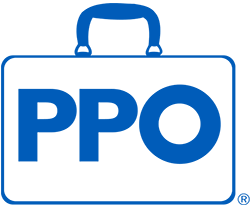 The Blue Card program is offered by the nationwide Association of Blue Cross Blue Shield. It does not apply to HMO networks or plans.
The Blue Card program essentially extends a members network to Blue Cross Blue Shield providers in other States for PPO plans.
This is a huge benefit to going with Anthem Blue Cross or Blue Shield of California in our State.
UPDATE: The Blue Shield Individual Family PPO plans does not have access to Blue Card since 2019. Anthem EPO may still have this option via Covered California.
Other carriers may have a network (either shared or their own) in other States but the other carriers generally do not have the breadth to compete with the Blue Card network.
This option is important if you travel to other States (for vacation or work) or if your company offers California group health benefits and you have employees outside the State.
There are some States such as Hawaii who do not participate so it's important to verify at www.bluecard.com to make sure a given State participates in the network.
We find that the Blue Card program is an important concern for many situations.
It works well when students are attending school in another State but still reside in California.
It also address travel across the United States for either leisure or work.
You can quote the Anthem EPO Plans:

Further more, it provides the equivalent of a Nationwide coverage for companies with employees in other States which address a major gap in how health insurance is handled on a State by State basis.
---
How does the claims side work with the Blue Card Network?
When a claim is filed in another State to a Blue Cross Blue Shield provider, the claim goes through the state in which the services occurs.
That BCBS then forwards the claim through the Blue Card system and network to the home BCBS (two separate companies in California: Anthem Blue Cross or Blue Shield of California).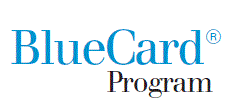 The home BCBS then processes the claims as usual. The system is pretty seamless to a member here in California. As usual, you need your ID card and/or number.
There is a three letter prefix which tells the Blue Card network which State to bill ultimately.
We have had groups with employees in multiple States with no issues relating to the processing of the claims through this Blue Card system.
---
Find a Doctor or Hospital Worldwide
BlueCard Doctor and Hospital Finder (you will be sent to the BlueCard Worldwide website)
BlueCard Worldwide Service Center Inside the U.S.: 1.800.810.BLUE (2583)
BlueCard Worldwide Service Center Outside the U.S. (call collect): 1.804.673.1177
Neither the Blue Cross and Blue Shield Association nor any of its independent Licensees shall be liable for any losses, damages, or uncovered charges as a result of using the BlueCard Worldwide Service Center or receiving care from any provider listed on this site.

Again, there is absolutely no cost to you for our services. Call 800-320-6269 Today!