California health insurance - Comparing Covered Ca Plans - 2016 Open Enrollment Window
Your Guide to the 2016 Covered California Open Enrollment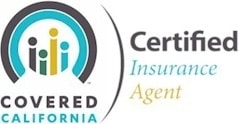 Three times makes perfect.
At least that is what we're hoping for with the 2016 Open Enrollment. Of course everything is changing for those new to Covered California and for existing members so let's make sure you have all the information needed to knock this one out of the park!
If you're new to Covered California, tread lightly!
We strongly recommend that you do not engage on your own. We'll explain later but we've seen 100's of enrollees that are either missing out on money in the form of tax credits or will have to pay quite a bit back come April.
Here's a real sample of a conversation that's happened 1000's of times...
"I need to get coverage for myself"
"okay, what's your best estimate for this year's income?"
"About $20K."
"Great news! You may qualify for a tax credit to bring down the cost"
"When you file taxes, do you file with anyone else?"
"Well yes, my husband"
"Okay, does he have income?"
"Yes, $50K per year but he has insurance through his job"
Uh oh. Red flags go up. Two potential strikes we need to address before moving forward that will have direct impact on this caller's person to get a tax credit.
Don't be one of those. This guide goes a long way to helping on that front but every person's situation is different.
We'll address all the important aspects of 2016 Open Enrollment for individuals and families.
If you need information on the 2016 Small Business open enrollment, we have a whole separate guide which is equally important.
So, let's get started and explain the following:
Upcoming changes as part of the Open Enrollment window

Pitfalls to be aware of

Unknown benefits to take advantage of
Since the market is the same for everyone (new and renewing members), we'll address them equally and address differences for new enrollees when needed.
IMPORTANT: The Penalty increases to 2.75% in 2016 for NOT having health insurance. For $40K, that's over $1000!
So let's get started.
When is Open Enrollment for 2016?
Officially, open enrollment runs from Nov 1st through Jan 31st, 2016 but check with us for updates.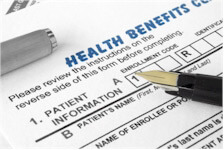 Why the hedging? We know Nov 1st is the start date but we're not holding our breath on the end day since it's always been delayed in the past years.
Maybe Covered Ca will hold to the original end date. Most likely not. In 2015, they actually had a special enrollment through April to address those that received tax penalties.
It will likely firm up for 2016 but again, we'll see. Hey, we love the extra time to help people enroll so later is better.
IMPORTANT: Earliest available effective date available is Jan 1st, 2016
Even if you enroll Nov 1st, we can only get a Jan 1st effective date UNLESS you are losing other coverage during the month of November.
In that case, we can get a Dec 1st effective date.
What can we do during Open Enrollment?
Everything! Well, almost everything. According to the ACA law, Open Enrollment allows many important changes for both new and existing enrollees. Let's look at the big ones!
Main Changes available during Open Enrollment
Carrier changes occur Jan 1st
The carriers are allowed to make plans and rate changes during open enrollment for Jan 1st.
You can expect rates to increase about 5-10% for the next year during this time.
Also, rate increase that occur as a result of being one year older will also start Jan 1st. Age-based rate increases do not occur during your birthday month anymore.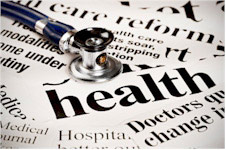 Some carriers will make changes in the plans and networks
We've seen lots of changes in the past two years in terms of plans and network offerings.
This should settle down but we still expect changes. For example, a carrier may stop offering an HMO in a given area.
A carrier may pull out of a county altogether. A carrier may add a plan at a given level (Bronze HSA for example) or remove a letter.
You can also expect networks to change.
It's important to double check that your doctor/hospital still participates in your particular plan.
The network changes haven't been too drastic but don't assume no changes. That can be an expensive mistake.
What if your carrier discontinues your plan?
You'll receive a notification (hopefully) that your plan will no longer be available. The carrier will either offer a corresponding plan option or not.
Open enrollment is the best time to check the market anyway so losing existing coverage just forces the issue.
We can quickly quote the entire market for you at 800-320-6269 either way so take advantage of this free service. or Run your Quote here!
Income, Subsidy, and Rate Changes at Open Enrollment
Open enrollment is the perfect time to evaluate the most important part of Covered California - the tax credit.
Income
You are supposed to update your Covered Ca account during the year when you have income changes (+/-10%) but many people do not really know what their income is until year end.
This is a great time to update your income estimate for the following year. Actually two reasons to do this.
First, you may be eligible for more tax credit or enhanced Silver plans based on a reduced income estimate.
Secondly, if you have too much subsidy, you want to avoid having to pay back part (or all) of it at tax time the following year.
A quick revisit to your expected income should be done now.
A few questions to ask?
Do you expect your income to go up or down?
Do you expect any tuition/fees or student loan interest
Any moving expenses?
Any self employment income? If so, there are specific deductions we can look at to bring down your income estimate (and kick up your tax credit!)
Any changes in how you plan to claim taxes or how many people file together?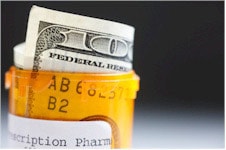 We can help you with the income question because it's a tricky one. Big stakes in answering it WRONG.
Once we have the income piece sized up as well as possible, we can re-run the numbers based on the new plan rates for 2016.
If you receive a tax credit, you may be protected from rate changes that occur for the next year. Even if the underlying rates go up.
There's a quirk in the law that essentially caps your share of health insurance cost even if the rates go up. This is based on your income so generally, an increase in income would result in a rate increase.
This is even true for age related increases which is why we see bigger tax credits for older Californians (age 45-64).
Either way, it's important to re-evaluate the plans and rates available since there are changes expected at open enrollment at the carriers.
We can quickly run the quote for you or feel free to use our online Covered California online quote engine.
Make sure to select Jan 1st as the requested effective date to get the new rates!
Rerun the Covered Ca quotes based on health
The whole reason we have an open enrollment is to offset the fact that health coverage is guaranteed issued.
You cannot be declined based on health!
The open enrollment is the downside so take advantage of the ability to re-calibrate your plan/costs to your healthcare needs.
What if you expect bigger health care bills in 2016?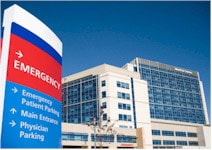 Adjust accordingly. Look at moving up the scale if it makes sense financially. We can help you evaluate these moves in 1/10 of the time (literally....1/10th).
IMPORTANT: If you are offered the Silver 94 or 87, it's hard to beat these plans by changing.
Even the Gold and Platinum do not completely size up against either option.
The Silver 73 is less of a sure thing and should be evaluated against your health care needs and premium costs.
If all this sounds like insurance mumbo jumbo, you're not alone (just a few million Californians are in that boat) but that's what we're here for.
As Certified Covered California agents, our Services are Free to you. Call 800-320-6269
Key Note: Just a head's up...let's say you're expecting a surgery. A big bill.
The max out of pocket for the Bronze, Silver 70,and Gold plans are all the same!
You're not going to get a better stop loss protection by going up the scale until you hit the Platinum plan.
This really figures in with large large bills.
Again, the Silver Enhanced plans have better max out of pockets so they're hard to beat.
We're happy to walk through your situation and we'll size up the best option in about 5-10 minutes. Enrollment is another 5 minutes. That's it!

---

What if you are enrolled and do NOTHING?
Good question.
Unless the carrier is making some change to your plan, you should be auto-renewed in theory.
We make it theoretical since one California carrier cancelled all their new members during 2015 Open Enrollment which was a huge problem.
Not good and we're hoping that was a one off.
Covered Ca will generally automatically renew your eligibility in their program.
Keep in mind that Covered Ca is the master of all things Subsidy.
Will Covered Ca require you to re-qualify during Open Enrollment?
In general, NO.
Most Covered Ca accounts will automatically have their accounts and tax credit renew. There are a few caveats (of course).
If you did not file taxes for 2014
If your income, citizenship, residency change significantly
If your account experienced an error
If any of these situations apply to you, you should receive a letter from Covered Ca requesting additional information.
We can help you with this process to make sure your account stays active.
A few more key points on the 2016 Open Enrollment
You can make multiple changes during the window
Standard effective date rules apply. (changes after the 15th of the month will not be effective until 2nd 1st of the month following)
You're not alone! Call us at 800-320-6269 with questions.
So that's the Open Enrollment 2016 Guide. In a nutshell (kind of a mutant, giant nut).
There will be questions and we're happy to provide the answers.
Feel free to call us at 800-320-6269 or email us at help@calhealth.net
See...insurance can be fun :)
Please let us know if we can help in any way. Again, there is absolutely no cost to you for our services. Call 800-320-6269 Today!
Related Pages: 10 Invaluable Tips to Successfully Comparing Covered Ca Plans