California health insurance
-
Health Reform Questions
- Short term and penalty
Short Term California Health Insurance and the Penalty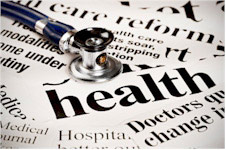 So what happens if you missed the Open Enrollment Window to enroll in Covered California but you still need health insurance?
Is there some kind of short term or temporary health insurance that can be purchased off the Exchange to take you out to the next open enrollment window?
The answer is yes but there are some caveats to look at.
First, the basic rules on open enrollment and SEP's (Special Enrollment Periods).
You can always run your ACA quote here:

---
Covered California open enrollment window
The official open enrollment window to enroll in an individual family California health plan generally ends Jan 31st of a given year officially (with a few extensions towards the end).
Once the window closes, the only way a person can enroll in Covered California or off-Exchange is with an SEP.
The Open Enrollment will re-open at the end of each year for the next year.
People eligible for Medi-cal (based on income) can enroll any time during the year.
---
Most common SEP's to enroll outside Open Enrollment
There are certain triggers or life events that allow people to enroll between open enrollment windows.
These are the most common ones:
loss of health insurance including Medi-cal
change in marital status
addition of baby
move to California or new area where coverage options are different
significant change in income which triggers eligibility
change in immigration or legal status
---
So what if you do not have life event that allows you to enroll?
That's where Short term comes into play.
Short term health insurance for California residents
UPDATE: California banned all short term health insurance plans eff 9/1/2018.
In California we now only have AlieraCare health sharing InterimCare plans.

You can quote AlieraCare short term plans here.
Information below is for States that still have short term health carrier options.
---
Check out our comprehensive guide to Short term health insurance in California here.
Here are key attributes:
Very fast and easy to set up
Effective date can be midnight following signature/mailing address
Generally pre-paid policy starting with 30 days
Not ACA compliant
Medically underwritten - must be in good health to qualify
---
Short term health insurance and ACA Penalty
There's one more important consideration to look at.
If you have Short Term health insurance, you want to choose an ACA compliant plan to avoid the penalty.
For people that do not have a qualified health insurance plan, they will have to pay up to 2.5% of their income as a penalty at tax time the following year.
This is the penalty for not having health insurance. This penalty is scheduled to increase in the out years.
Important Update: The tax penalty goes away 2019 and beyond.
The short term health insurances might not be ACA compliant which means that they do not meet all the requirements set forth by the law.
---
Penalty is pro-rated
One other important note...the penalty is pro-rated for the # of month's that you actually do not have qualified health insurance.
This consideration of the penalty hinges on your income to some extent. 2% of $50K is $1000 which is a fair amount of money to pay in penalty.
Recommendations if you need health insurance outside of Open Enrollment
Call us so that we can go through your situation and see if there are any SEP's we can take advantage of in order to get you coverage.
We can go through the pro's and con's of short term health insurance including the penalty concern.
Again, as certified Covered California agents, there is no cost for our services.
You can quickly delegate us as the agent and we can then go through find out where the issues are in your entered information.
In five minutes, we can save you hours of frustration and potentially a great deal of money.


Important Pages:
Guide to Covered California Plans
Again, there is absolutely no cost to you for our services. Call 800-320-6269 Today!