California health insurance
-
Understand health insurance in California
- PPO and POS Insurance plans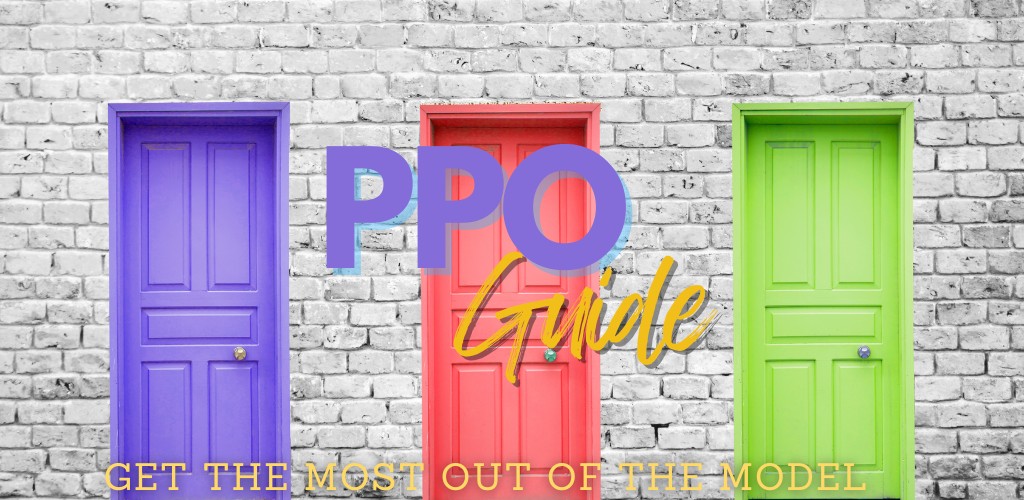 California PPO and POS Health Insurance Plans
PPO and POS plans are types of California health insurance plan which have become very popular over the past decade.
They are part of the "managed care" wave that swept through the health insurance market during the early 90's which brought some relief to the health care inflation
we were facing along with their much maligned accomplice, the HMO.
First...some credentials Please!....
Let's look at the POS and most importantly the PPO style of plan to understand how it works and what benefits it offers.
You can always run your quote here:
---
What is the PPO Plan?
PPO stands for Preferred Provider Organization.
The key term there is "preferred" as it speaks to the entire backbone of the model.
Prior to PPO plans, you would basically go to any doctor, have a service provided and the insurance plan would pay according to the benefits.
Costs escalated very quickly and the carriers came up with PPO plans.
They established very big networks of doctors and hospitals (the providers in PPO) where the providers would discount the rates for various services when a "PPO" member came through the door.
For example, if a specific lab was $100, the discounted PPO rate might be $60.
In fact, the PPO discount for in-network providers on covered benefits is usually 30-60% less than if you walk in off the street and pay cash (assuming the doctor will even see you without insurance).
So what's the benefit to the provider?
The carriers promised that by participating in the network, many more customers (us, the insured) would choose them for medical services because of the PPO status (and discount).
PPO is essentially a big group discount applied to health care.
We've had it at Costco for socks and now we had it for doctor visits and prescriptions.
---
How is the POS Plan Different?
The POS is just an expanded version of the PPO in that you have the network of preferred providers where you have one set of benefits.
But you also have a smaller network of really preferred providers for even richer benefits (closer to the level of HMO plans).
It's essentially a two tiered benefit structure depending on who you see.
The POS plans have largely gone away on the California health insurance market and if they exist, it's only at the Group health level these days.
PPO's on the other hand are going no where!
---
Today's Current Market Dominance by PPO Plans
If you look at the market now, the vast majority (almost all) of individual family health insurance plans are PPO now (including the HSA plans).
You still have HMO plans available on the group health market
but PPO's are very popular and only growing as the market is generally going away from richer benefits (translate as HMO) towards more cost sharing because of medical inflation.
You can access the online application here:

---
So what do PPO plans look like?
They are a very varied bunch with ranges of deductibles, office copays, prescription benefits, and coinsurance percentages.
Consequently, they have a range of premiums as well which is good for the consumer.
The actual provider networks can run past 50K doctors and hundreds of hospitals for the major carriers.
Even some of the traditional HMO based carriers such as Health Net have made the move aggressively to PPO type of plans when HMO's came under such intense fire.
PPO plans are generally more flexible in terms of how you use the plan.
You do not choose a primary care physician up front like with HMO plans.
You can refer yourself out to specialists and your main concern is that the provider is in the PPO network.
The best way to determine this is to use our online California PPO provider search via the quote above or just call the office and ask if they are a participating PPO provider for your carrier of choice.
There can be situations where a pre-authorization is required so double check with the carrier for less mainstream or bigger ticket services.
A staple of the PPO style plan is that you can go to providers not on the preferred list but you will likely pay quite a bit more out of pocket if done so in a non-emergency.
For a true emergency, the carriers generally don't hold you to a network but always be conservative about the definition of emergency.
Those are the broad strokes of the PPO and POS plans.
You can quote these types of plans below or feel free to ask any questions of us.
What about PPO on the Senior market with Medicare?
There are two ways to look at this.
First, Medicare supplements are very close to PPO in that there's a list of providers that accept Medicare and we can see any of them (even out of the State!)
There are also PPO versions of the Advantage plans now.
You can learn how to compare Advantage plans and Medicare supplements first. That's really the big question.
QQuote both models side by side.

United Health (AARP) has had one of the biggest Advantage networks on the market even with key networks like UCLA or Cedars.
The California carrier's PPO network strength is very important when choosing a plan especially if there are specific doctors and hospitals that you want to have access to so make sure they participate in the plan you're considering.
Important Pages:
Guide to Covered California Plans
How to pick the best Medicare plan
Small business strategy to save money and offer choice
Run your PPO plan quote by market:
Again, there is absolutely no cost to you for our services. Call 800-320-6269 Today!