California health insurance
-
California Group health insurance
- Group Dental and Vision Insurance
Employees Really Value Vision and Dental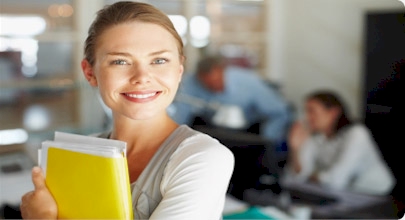 All the major California group health carriers now offer dental and vision insurance plans that you can add to the health insurance plan of your choice (or your employee's choice such as with EmployeeElect through Blue Cross). There are now a full range of type of plans and price points on the market. HMO, PPO, and sometimes Indemnity group dental plans are now available. As for Vision, there are also multiple stand-alone plans or riders that can be added. You can usually mix and match where you might have an HMO health plan and a PPO dental plan to accommodate your doctor and dentist selection by network. Let's take a look at how these benefits both impact and are valued by California employees.
The perceived value of Dental and Vision group benefits
It's very interesting. California health insurance protects employees from potentially very large bills...100's of thousands in fact. Dental and vision does not protect from this degree of risk but is more utilitarian...people are more likely to use it...and more often. Because of this, employees really value their dental and vision coverage even with the disparity in protection.
Health insurance is definitely more important, but dental and vision are more LIKED!
It partially depends on the type of employee a company is looking to attract but across the board, this seems to be the case. With employees leaving larger companies or government to come to a California small group, they partially expect the benefit because it is so commonplace in those venues. It is part of a suite of benefits that the employee feels very comfortable with. The good news is that health insurance is by far the most expensive part of this suite. Group dental insurance can be priced very well with a broad range of options and price-points while Vision is very in-expensive. It almost makes sense to offer the coverage for the "feel good" effect it has with employees even in conjunction with slightly less medical benefits.
Eligibility requirements for Dental and Vision
Small Group dental eligibility is the same as that for California group health insurance. The three main requirements according to AB 1672 is that the group have at least 2 people formally tied to the company, has 75% participation of eligible employees, and pays at least 50% of the employees premium. There are Voluntary dental plans where the employee pays their own premium and only a certain number or percentage of employees must enroll for the group to offer this coverage. It's essentially an individual/family plan that is conveniently grouped under the umbrella of a group setting. Vision usually requires 100% participation, otherwise, the only people who would enroll are those that need vision benefits. This would quickly make the insurance as expensive as what it is trying to protect against.
Dental and Vision providers in California group market
Each carrier offers their own dental and sometimes vision options. Dental and vision tend to be commodities which means that they are very similar in benefits and rates from carrier to carrier. Apples and apples, it probably makes sense to wrap the dental and vision up with the insurance carrier you have chosen for health benefits. The one difference that might affect your decision is network. Networks for dentists such as PPO and HMO have been very difficult as they are not very broad. This trend will probably continue as more dentists are dropping off of networks. Indemnity plans do not have this problem since they pay out for all carriers and do not have a list of providers. They also tend to be more expensive due to this.
We look at Delta Dental or VSP Vision for groups where their dentists (which they want to stay with) are not on other networks. Delta and VSP are strong carriers in their respective plan types and might be an option in this situation. You can also choose a richer PPO plan with better out-of-network benefits. Otherwise, the other California health carriers do a good job with either option.
Other important concepts to help you understand your California group dental and vision insurance quote are:

Small Group dental insurance
Why offer Small Group health insurance

Again, there is absolutely no cost to you for our services. Call 800-320-6269 Today!