Guide to California Group Health Insurance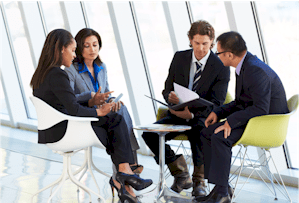 One of the daunting tasks for any new business owner is the world of group health insurance in California. Most business owners have a finite amount of time and a seemingly infinite list of things to do so we want to give you just the snapshot of what you need to know and then point you in the direction of varied and exhaustive articles on the finer details and strategy to securing the best Group health insurance rates and benefits in California.
Let's get right into some key concepts.
First, Group health is guaranteed issue in California if our company qualifies.
Rates cannot vary based on health or size of the group now.
In order to have access to this guaranteed issue status , there are three main California group health eligibility requirements a company must meet.
The company must consist of at least 1 person (with one not owner/spouse person on payroll).
The company must pay at least 50% of the employee premium (based on employer's plan range selection).
75% of the eligible employees must go with the plan.
Let's analyze where we typically run into problems.
For very small companies or start ups, the 1 or more people can be an issue.
We need to show either payroll or ownership for 1/2 of the prior calendar quarter. Occasionally, many employees (without alternative coverage) do not want to enroll due to cost and this can be an issue with the 75% participation requirement. Keep in mind that the requirement can exclude part timers, people on other group health plans (say through spouse), people on Medicare, and contract workers.
We can help you look at your company's situation to see if you qualify.
California has many carriers to choose from with a range of different plan types.
You have access to quoting all of these plans and rates for your company's make up side by side through our Group quoting engine here.
Our first strategy is to determine your budget as the employer and then work backwards.
We can fix the employer contribution to that number and then give the employees choice to pick the plan that fits their needs without exposing your health benefits budget.
This has been the best approach and we're happy to run a full custom quote for your company based on our experience with the various carriers (we're independent agents who can deal with any of the carriers).
Health Reform has significantly affected the Small Group health insurance market in California.
We will likely use the Exchange or SHOP as it's current name reflects to purchase group health plans and the details of that are still in flux.
As it stands, there may be 4 plans available...Platinum, Gold, Silver, and Bronze based on the Kaiser $30 copay HMO plan.
Again, this could change (and probably will) so we'll keep you posted as we get new information.
For further reading on California group health guides, please check here:
5 New Ways to Save on Group Health
Tax Credits for Small Companies
Penalty for Paying Towards Individual Plans
Cloud Based HR System Free to Clients
---
Group health quote for California companies
---
Out of State Employees
Part Time Employees
Dual Coverage
Group Dental
Kaiser Small Group
Vision Insurance
California company size
Group insurance eligibility
How to Choose Group Plan
New Company enrollment
Part Time Employees
Premium Only Plan or POP
1099 Contract workers
Guaranteed Issue
Annual Renewal
Blue Cross EmployeeElect
Family Business health insurance
Shopping for group health
Value of Dental and Vision plans
California group health insurance
Why offer Small Group California health benefits
California Small Group RAF or Risk Adjustment Factor
Guide to Understanding group health coverage
Why purchase a health plan for your California company
California Employer Application
Shopping Group health market