California health insurance - California Group Health - Benefits Health Plans
Blue Cross Benefits Suite of Group Plans
In the past year, the Small Group BeneFits portfolio has proven to be a clear fit for California small businesses wanting more affordable health plans and easier eligibility. BeneFits offers:
five targeted plans priced right for cost-sensitive businesses
employer contributions as low as 25% or $50
participation requirements as low as 60%
BeneFits can help small business owners offer health coverage for the first time or continue offering coverage in a time of rising costs.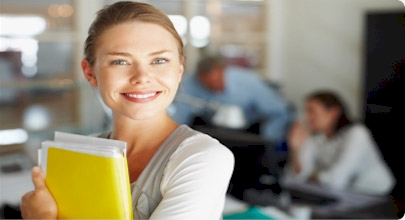 You can also visit our revolutionary Web site unique with its groundbreaking functionality. A plain speak, jargon free shopping experience tailored to the questions and needs of small business owners.
With the dirty work done for you with time saving features like quick quoting, cost comparisons, user-friendly tutorials, employer and employee online enrollment and point-to-point application tracking, completing small group enrollment is as simple as pie (with less mess). Now, there is no more time wasted going back for incomplete or missing application information. Your most challenging task will be deciding what you'll do with all your extra time and money!
Why BeneFits?
Cost and confusion. The first two things we're out to change.
Have you considered medical coverage for your business in the past and found it too expensive or, "worse... too complicated?
We hear you. That's why we created BeneFits - a new approach for small businesses that might have never had health coverage. If you think only large businesses can offer California health coverage, you're in for a real pleasant surprise. Whether you have two employees or 50, you're the right size for BeneFits.
With BeneFits, we tossed out the rulebook and started clean. That meant no insurance lingo, more flexibility, and prices within reach. For example, how about a basic plan with prescription drugs where you, the employer, could contribute as little as $23 a month per employee?
And, a qualified business cannot be denied coverage for health reasons. We'll make sure of it. We're here to help small business. So even if you've had an employee who's had a heart attack, you're still in.
How much?
Yes, you can now afford California group coverage.
You wanted it. We've made it happen. We've created the small group coverage option that provides actual, well, bang for your buck. BeneFits keeps prices reasonable so small businesses can afford to offer coverage to their employees.
Low cost. Our California health plans are affordable and offer great value.
Cost sharing. You don't have to pay 100% (you could pay as little as 25%). And you share the cost with your employees.
Business tax savings. You'll be able to deduct the cost of coverage from your business taxes.
Payroll tax savings. You can enroll in an optional program that can help you save on
payroll taxes.
Again, there is absolutely no cost to you for our services. Call 800-320-6269 Today!